Aloha Friday Photo: Spouting Horn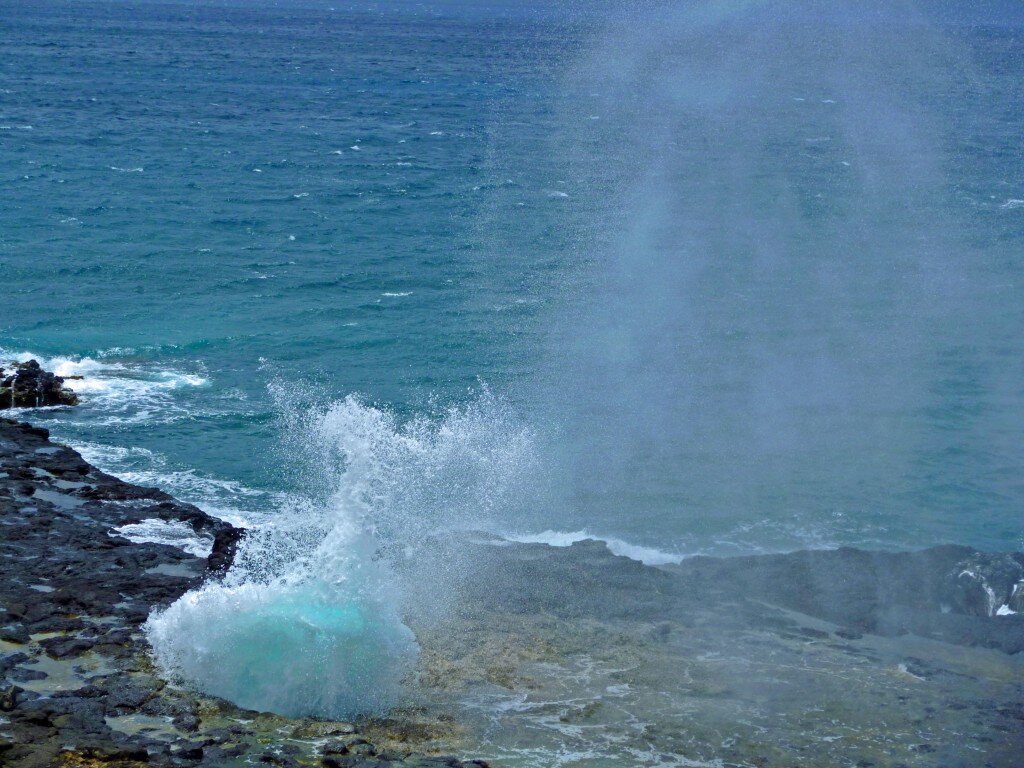 Mahalo to Laura and Marco from Milan, Italy for sharing this excellent photo with us for Aloha Friday Photos.
Here's what our Italian friends shared about their photo of Spouting Horn, one of Hawaii's best blowholes:
We arrived to  Kauai the day  before Hurricane Iselle hit the Hawai'i islands. No damages in Kauai, but lots of rain and flash flooding.

Just after "Iselle" left the area, we visited the Spouting Horn , and it was "spouting" quite  a lot!
Compared to what we've seen of Spouting Horn in the past, it really does look like it's more powerful than normal.
Happy Aloha Friday!