Aloha Friday Photo: Kauai hibiscus beauty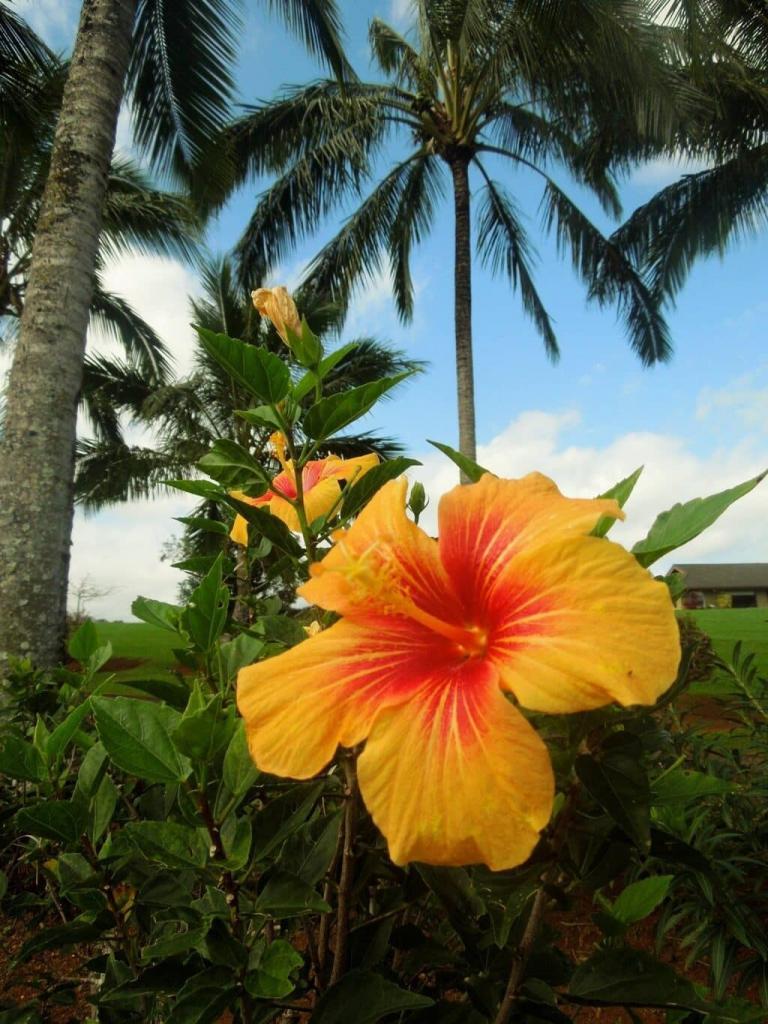 Mahalo to Barbara Cooper for sharing this gorgeous photo with us. She snapped this photo while visiting Kauai in February.
The striking yellow hibiscus with red accents is amazingly beautiful. This vibrant bloom is framed nicely with palm trees and lovely Hawaiian sky in the background. What a beauty!
Happy Aloha Friday!