There's a common misconception that there's nothing to do on Lanai. Au contraire! There's plenty of exciting adventures that will make memories for a lifetime. We've visited Lana'i at least a half a dozen times — and we've never run out of things to do.
So, what sort of vacation adventures does Lana'i offer? Let's take a look.
Go off roading
Rent a four-wheel drive for a day or two to discover Lanai's secluded beaches, a most unusual rock garden, historic villages and much more.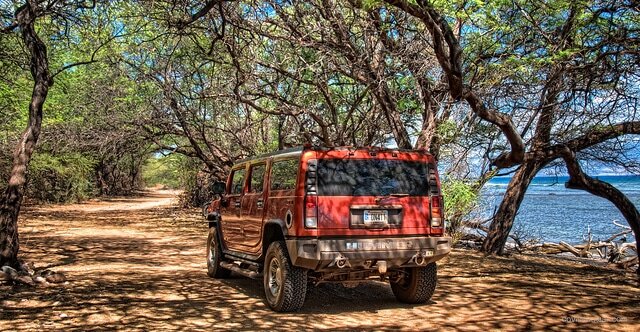 Discover ocean life by scuba and/or snorkel
Lanai's most popular beach at Hulopoe Bay, is a marine preserve and great for snorkeling. For a great guided snorkeling tour, we really like the tour to Shark Fin Cove at Kaunalu with Trilogy. We don't scuba dive, but we've been told that the Lanai Cathedrals are one of Hawaii's best scuba spots.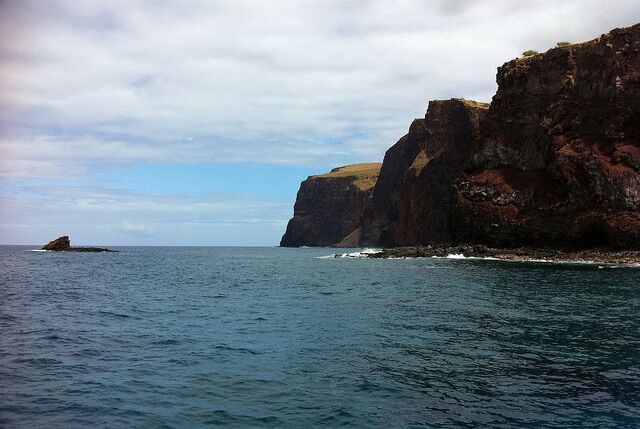 Go hiking
Lanai offers some excellent trails to one-of-a-kind views. Koloiki Trail and the walk to Pu'u Pehe (sweetheart rock) are two of our favorites. If you're up for a challenge, the Munro Trail is nearly 13 miles long.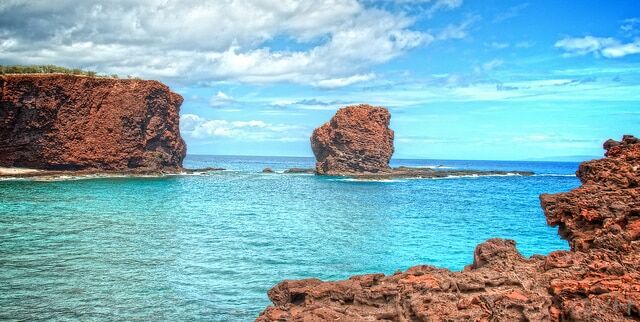 Drive a UTV on the Munro Trail
We had an absolute blast driving the Munro Trail on a UTV. The UTVs were fun to drive while the views from the trail were outstanding.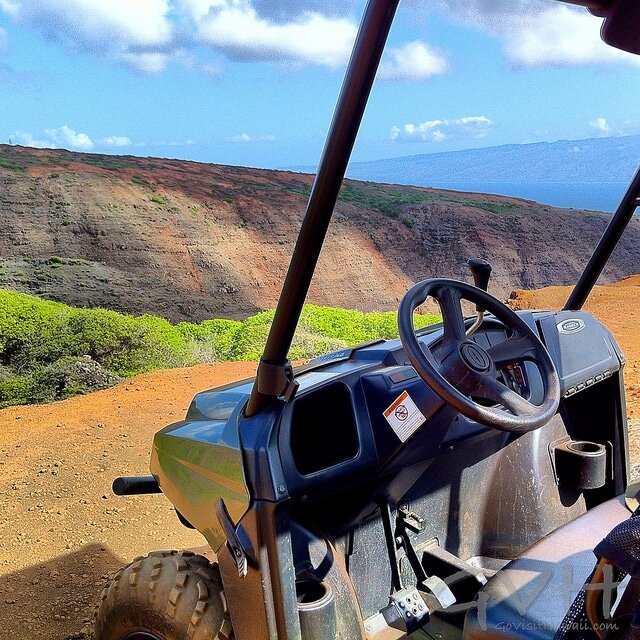 Ocean mammal watching
It's always thrilling to see a spinner dolphin leap into the air or hear the sound of a humpback whale spout out on the water. Going out on an ocean safari to observe dolphins and whales not only provides a fun adventure but beautiful views of the islands as well.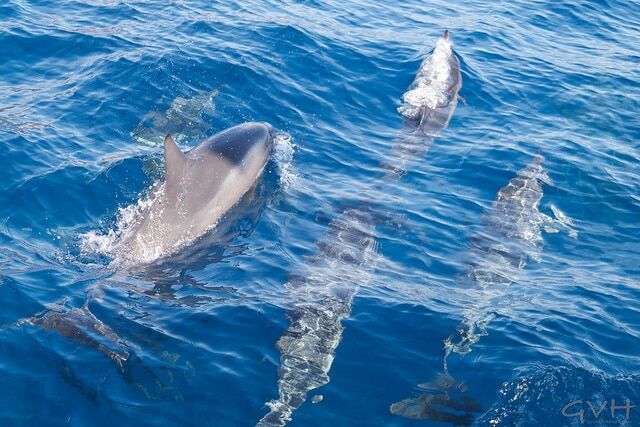 Try your aim at Lanai Western Adventures
Whether you're a beginner or expert shot, you'll find fun sporting clay or archery adventures on Lanai.
Go horseback riding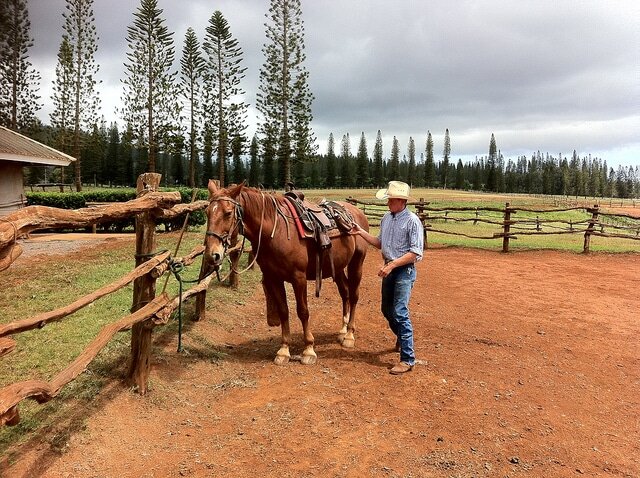 You can enjoy the fresh upcountry air, forest and distant ocean views on one of Lanai's horseback trails.  See our Lanai horseback riding post.
—
As you can see, Lanai provided unique land and sea vacation activities. Which Lanai adventure would you most like to try?