Aloha Friday Photo: "Hanalei Canyon"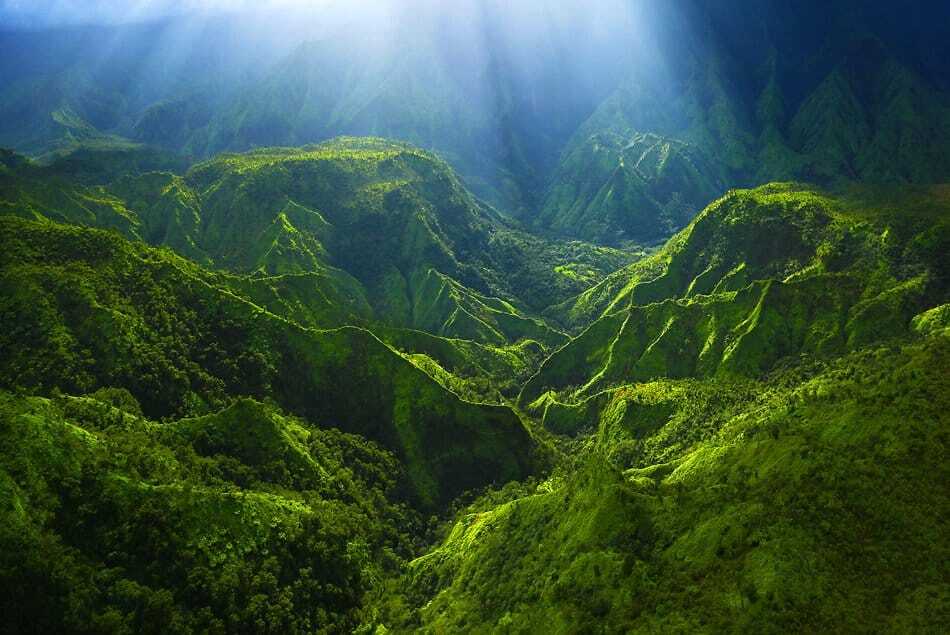 Mahalo to Jeffrey Murray Photography for supplying this amazing photo for our Aloha Friday Photo series.
Jeffrey's photo from Kauai's north shore is stunning. What a gorgeous capture with the soft sunbeams illuminating these rugged, green mountains.
We like Jeffrey's title for this photo — "Hanalei Canyon." Though, to our knowledge, there's not a specific place in Kauai called Hanalei Canyon, the canyon descriptor of the photo visually describes this valley deep into the mountains which serve as dramatic backdrop to Hanalei.
Jeffery took this photo during a doors off helicopter tour of Kauai, which he described as a "definite must" for a photography trip to Hawaii. In case you aren't familiar with the term doors-off helicopter, it's a tour taken in a helicopter where the doors have been removed. The benefit is that the photographer doesn't have to contend with reflections off the door windows. (For a bit more information on doors off tours see our tips for choosing a helicopter tour in Hawaii.)
Happy Aloha Friday!