Aloha Friday Photo: Kapahulu Pier Breakwater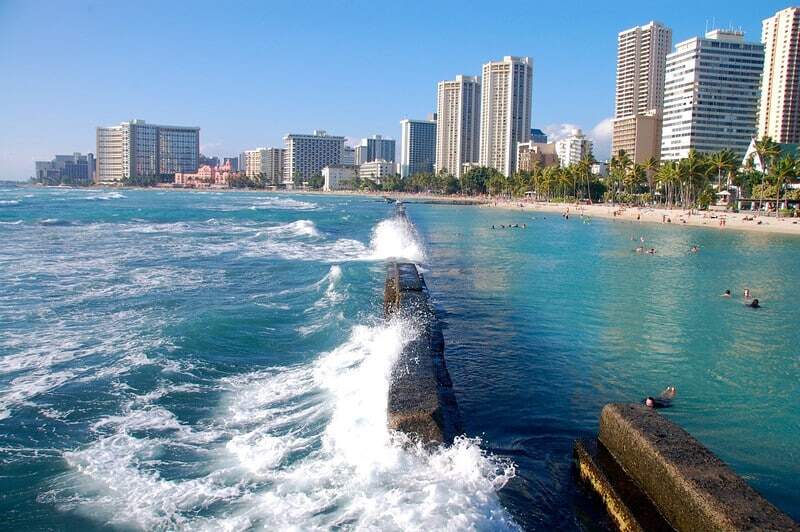 Mahalo to Gray Cargill, a blogger pal who writes Solo Friendly — a blog for solo travelers, for sharing this mesmerizing shot with us. Gray traveled to Honolulu from Burlington, Vermont in January for a wintertime warm up.
We love Gray's photo along with the reasons she enjoys this spot at Waikiki Beach.
I spent a lot of time on the Kapahulu Pier when I was in Honolulu. It was at the foot of the street I was staying on, and was a great spot to watch sunsets and people body-surfing. But I also loved the view back toward shore, both looking toward the park as well as this angle toward the rest of Waikiki Beach. I could have watched the waves breaking there for hours.
We'd like to watch those waves for hours with you, Gray. What a captivating scene!
Happy Aloha Friday!