Aloha Friday Photo: Oh to be a coconut tree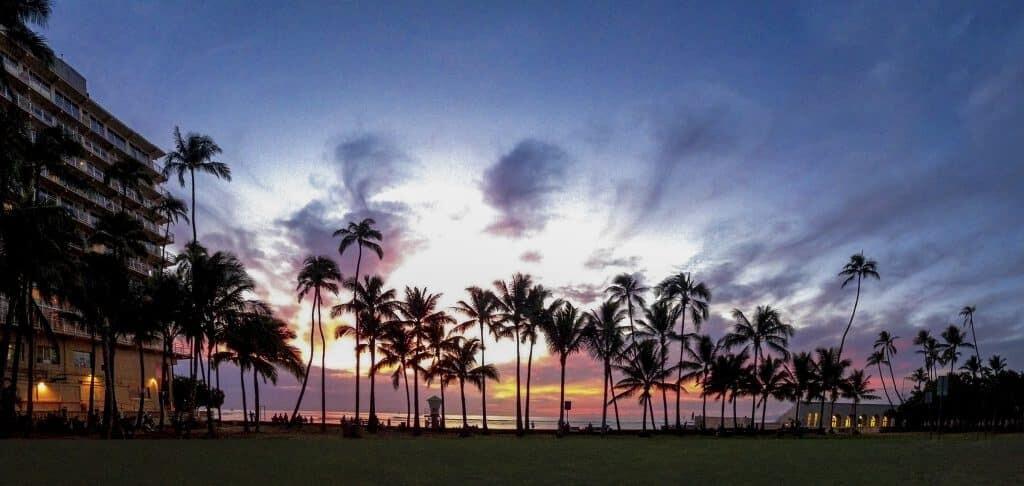 Mahalo to Kazuaki Nakano for sharing this lovely photo with us for our Aloha Friday Photo series.
Kazuaki took this photo at sunset by the Kaimana Beach Hotel on Waikiki Beach. The coconut trees appear to be enjoying the sunset. I want to walk across this green lawn and join them as they admire the view.
Happy Aloha Friday!