Aloha Friday Photo: Palm-sheltered sunset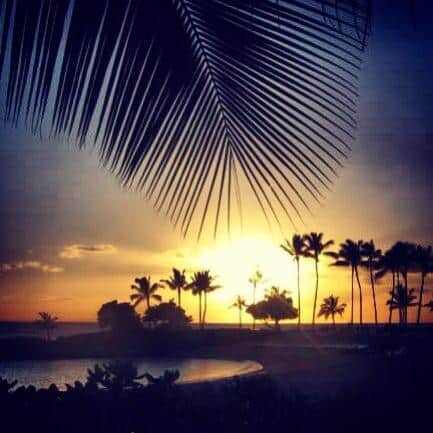 Mahalo to Karen Couturier for sharing her excellent sunset photo with us for our Aloha Friday Photo series.
I believe Karen's photo was taken in Ko Olina on the southwest coast of Oahu. Ko Olina sunsets are spectacular.
I really like how Karen composed this photo with the sheltering palm branch hovering just above the view. Ah, what a relaxing sight.
Happy Aloha Friday!