Molokai: Halawa Valley Scenic Drive
Winding Highway 450 hugs the pristine eastern Molokai coast and offers dramatic views. With rocky shoreline, deserted beaches and deep green jungle, this scenic drive delivers.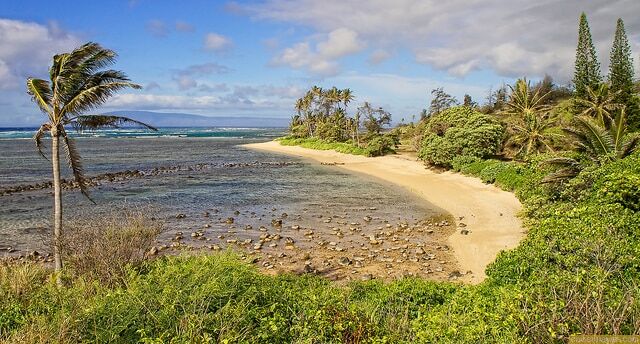 In addition to the spectacular views, the drive to and from Halawa Valley is thrilling. It's definitely not for the faint of heart with several blind curves wrapped around extremely narrow stretches only one-lane wide.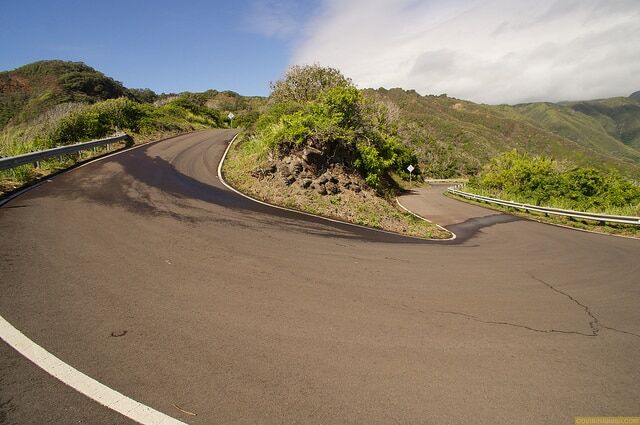 Our video gives you a good idea of this drive. We started taking the video at Halawa Valley as we were headed back to Kaunakakai. (Email subscribers: click this link to see the video on this webpage.)
If you are making plans to visit Halawa Valley on your Molokai vacation, we've created the following list of tips to help you enjoy the journey.
Halawa Valley Driving Tips
– Make sure you have enough gas. From memory, I do not recall any gas stations on this drive outside of Kaunakakai, the main town of Molokai. From Kaunakakai, the drive to Halawa Valley is approximately 28 miles.
– Allow plenty of time for your journey to and from Halawa Valley. Though the distance from Kaunakakai to the valley is only 28 miles, you need to plan at least an hour to make the drive. Most of the road is fairly easy to drive. It's paved and mostly straight-ish, but the last seven to eight miles require extreme attention with the hairpin curves and single lane sections. Don't be in a hurry.
– Make plans to bring food and drinks. You'll likely see several lovely spots to stop for a picnic along the way. Take note that outside of Kaunakakai, there's only a couple of places to get food and drink. Approximately 16 miles from Kaunakakai, Mana'e Goods and Grindz sells local-style hot food. Pu'u O Hoku Ranch sells fresh organic fruits and vegetables, but no prepared foods. The ranch is located approximately 25 miles from Kaunakakai.
– Always give priority to the local drivers. If a local resident is behind you, pull over to allow them to pass as soon as it is safe to do so.
– We highly recommend the Halawa Valley cultural experience and waterfall hike. You will need to make advance reservations for this experience.
– Wear sunscreen and bring a hat. If you plan to hike to the waterfall, wear mosquito repellant.
– Public restroom facilities are available at Halawa Beach Park, near the end of the road.
– Bring your camera.
– Highway 450 ends at Halawa Beach Park. You will return on the same road back towards Kaunakakai.
– The following Google Map indicates the route from Kaunakakai to the end of Highway 450 at Halawa Beach Park.

We hope you enjoy a safe and beautiful drive to and from Halawa Valley.