Aloha Friday Photo: Waikiki Christmas Lights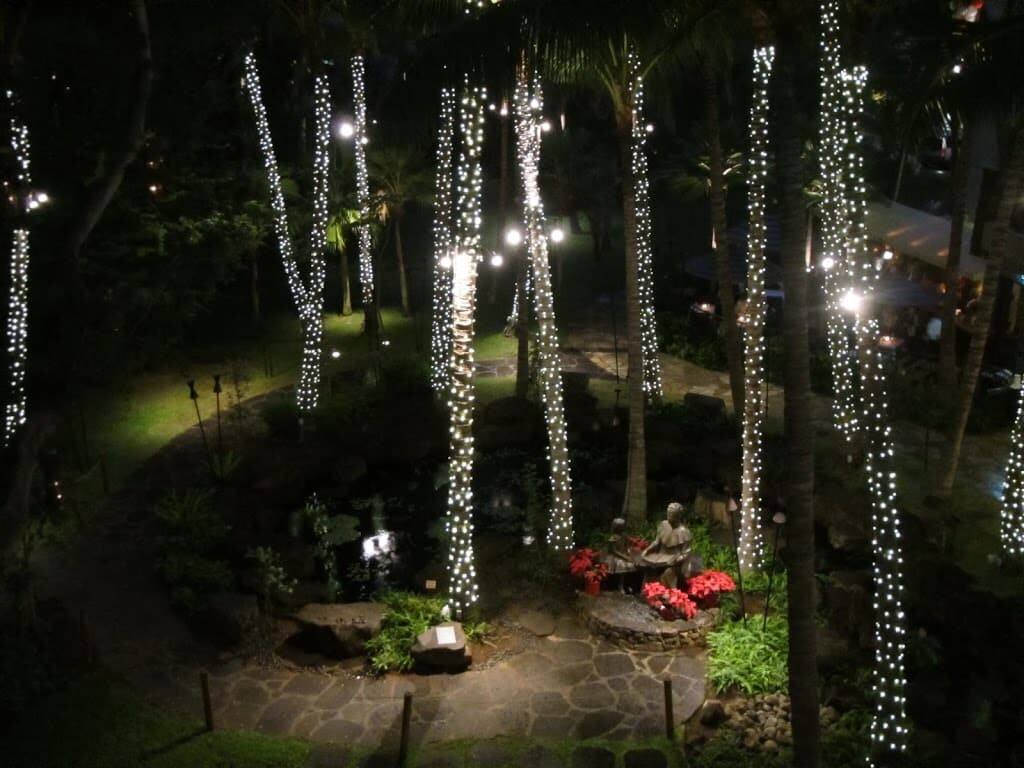 Mahalo to Christine Campbell from Vancouver for sharing her pretty Waikiki Christmas lights photo with us. Christine took this photo during her visit last year during the holiday. Here are the details she shared with us
This photo was taken December 30,  2012 from a walkway in the Royal Hawaiian shopping centre. I've always admired this statue and the poinsettias made it look particularly endearing that evening.
This peaceful scene looks so enchanting with the coconut tree trunks wrapped in lights. The red poinsettias are very eye catching in contrast to the other Christmasy color, green, dotted throughout this view.
Waikiki celebrates Christmas with aloha. Whether you are among the fortunate thousands visiting Oahu for Christmas or just dreaming of being there this season, you'll want to check out our annual list of things to see and do, plus suggestions for where to dine in Waikiki for Christmas.
Mahalo again to Christine. Mele Kalikimaka y'all and happy Aloha Friday!