Hawaii Vacation Deals & News: December 18, 2013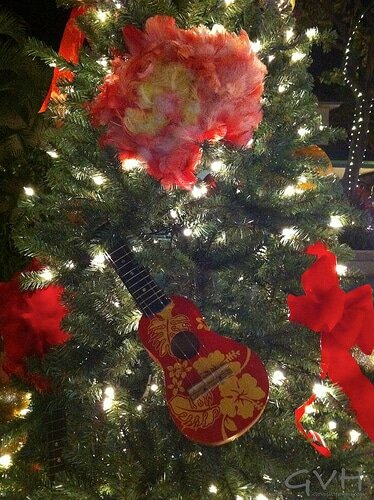 * Our massive Waikiki Christmas and Oahu New Year's Eve posts have been updated with quite a few additions. One point worth quickly highlighting is that Aloha Tower will not be hosting New Year's Eve fireworks, which probably comes to a surprise to many as they have put on one of the island's biggest shows for many years.
* Travelzoo has an outstanding deal for the Sheraton Kona Resort in Keauhou. The deal is $139 per night for a non-ocean-view room and $159 per night for an ocean-view room. A daily $30 resort fee is required in addition to the room rate. Check this deal out here.
* Travelzoo has a great Kauai getaway package for a Princeville condo including a full kitchen, separate living room, two full baths and a washer/dryer. Each one-bedroom unit accommodates up to four people. The deal works out to $140 – 153 per night depending on your length of stay. The $75 resort fee is waived for this deal. Read more about it here.
* Aston has put their hotels and condos on a sale for winter and spring stays. If you book by December 23, 2013, you can save 15%.  See more about that offer here.
* LivingSocial has a great Oahu whale watching deal which is $64 for a two-hour tour plus a souvenir DVD with photos, videos and audio of whale songs.
* If you're brave enough to try parasailing, here's a deal for $59 for parasailing experience for two people.
* Hawaiian Airlines fares are back on sale with fares starting at $357 roundtrip. You must book by December 23, 2013 for the travel period spanning from January 8 – March 20, 2014. For more information, go to the Hawaiian Airlines Website
. Here's a list of the routes with their corresponding fare sale:
San Jose – Maui: $357
Los Angeles – Honolulu: $421
Las Vegas – Honolulu: $523
San Diego – Honolulu: $378
Oakland – Honolulu: $438
Phoenix – Honolulu: $510
San Francisco – Honolulu: $492
San Jose – Honolulu: $450
Oakland – Maui: $421
* Congratulations to Cecilia from Vancouver, Canada for winning the Lanai desk calendar giveaway!