What's it like to drive from the summit of Haleakala?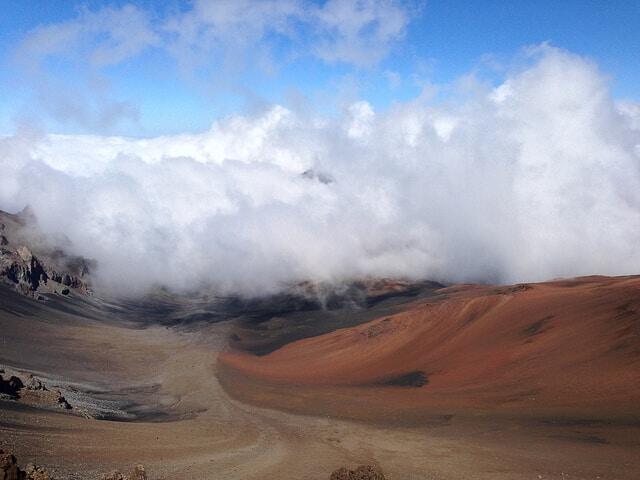 When you visit Maui, we highly recommend a visit to the summit of Haleakala —  especially for the spectacular sunrises.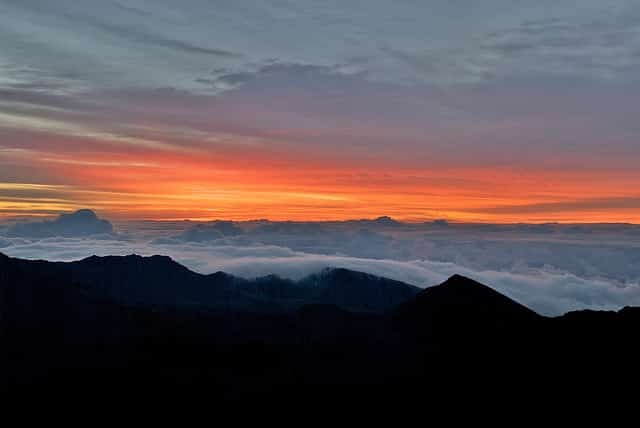 Maui's massive Mount Haleakala stands at over 10,000 feet above sea level. When you visit the summit, you'll be amazed at how high up you are when you realize that you are above the clouds. The cooler temperatures will also be a shock in comparison to the sunny beaches.
Since we have been asked several times about the road to the summit, on our recent Maui visit, we strapped our GoPro camera to the rearview mirror as we drove down. This time lapse video begins from the parking lot at the summit near 10,000 feet above sea level and follows the serpentine road down to the park entrance gate at the 6,500-ft elevation.
(Email subscribers: click here to watch the video embedded in this article.)
As you can see from the video, the condition of this paved, two-lane road is quite good. The lanes are adequately sized. Our key advice is to pay close attention as you drive — being careful not to drift into the other lane.
We hope you've enjoyed the journey down a volcano. If you're planning a trip to Maui, we recommend these articles about Haleakala:
– Tips for seeing sunrise at Haleakala – this article includes many recommendations including suggestions for what to wear to where to get pancakes after sunrise.
– The amazing contrast Haleakala from summit to sea
– Can you see Haleakala sunrise and drive the road to Hana in the same day?