Aloha Friday Photo: Waikiki Sunset at the Duke Kahanamoku Lagoon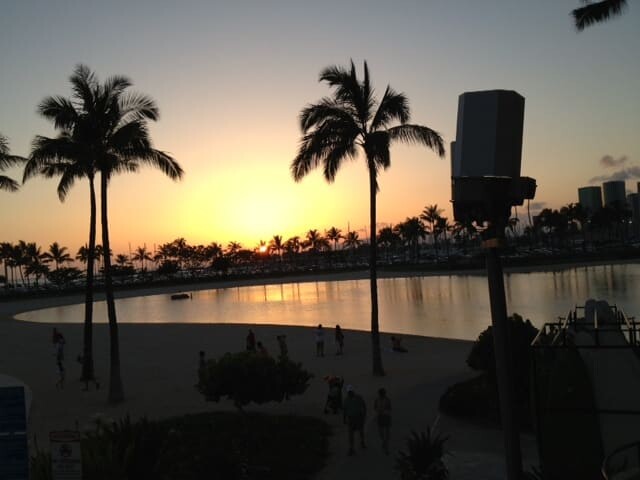 Mahalo to Mick Veljanovski of New South Wales, Australia for sharing his photo for Aloha Friday Photos. I believe Mick's photo is the first we've received from beautiful Australia. Yay!
Mick took this photo at sunset by the Duke Kahanamoku Lagoon on the grounds of the Hilton Hawaiian Village. He snapped this shot just before the Waikiki Friday night fireworks show. From this scene, I can almost feel the anticipation of the fireworks that will soon fill up the sky.
Mahalo again to Mick for sharing this photo with us!
Happy Aloha Friday!