Aloha Friday Photo: Kauai breaching whale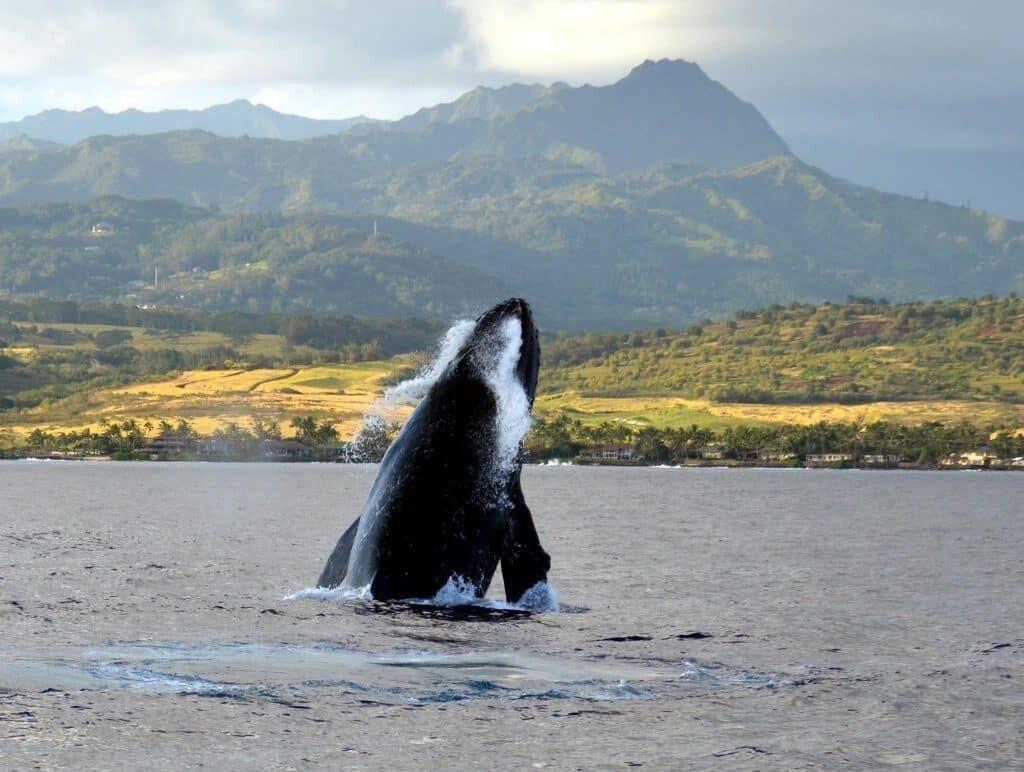 Mahalo to Linda Nuffesse for sending today's Aloha Friday Photo. Linda took this amazing humpback whale photo on a Kauai sunset cruise in March.
Wow, oh wow! What a perfectly timed shot. The beautiful Kauai backdrop also adds to the perfection of this photo.
Linda's photo captures the excitement of whale season. I could spend hours watching just for the few seconds of seeing a breach like this one.
While we're talking about whales, it's a great time to remind you of our annual contest to predict the first whale arrival. Join the fun and enter your prediction on this post –> Contest: Predict the first humpback whale sighting in 2013.
Mahalo again to Linda for sharing her amazing shot!