Aloha Friday Photo: Waianapanapa black sand beach along the road to Hana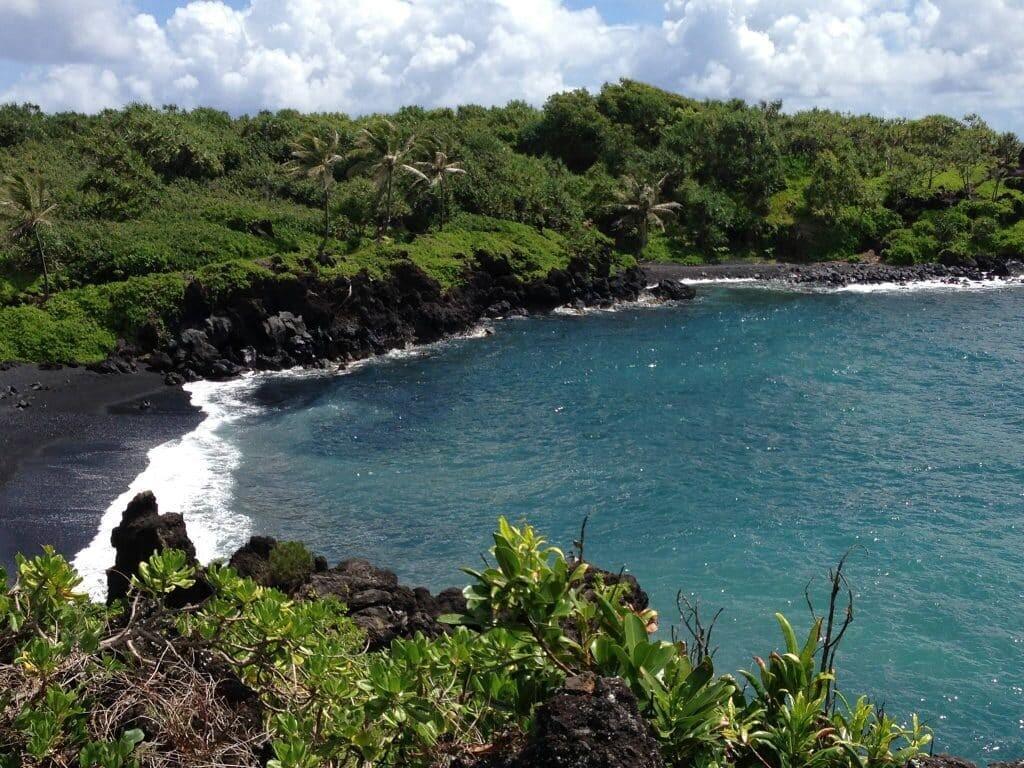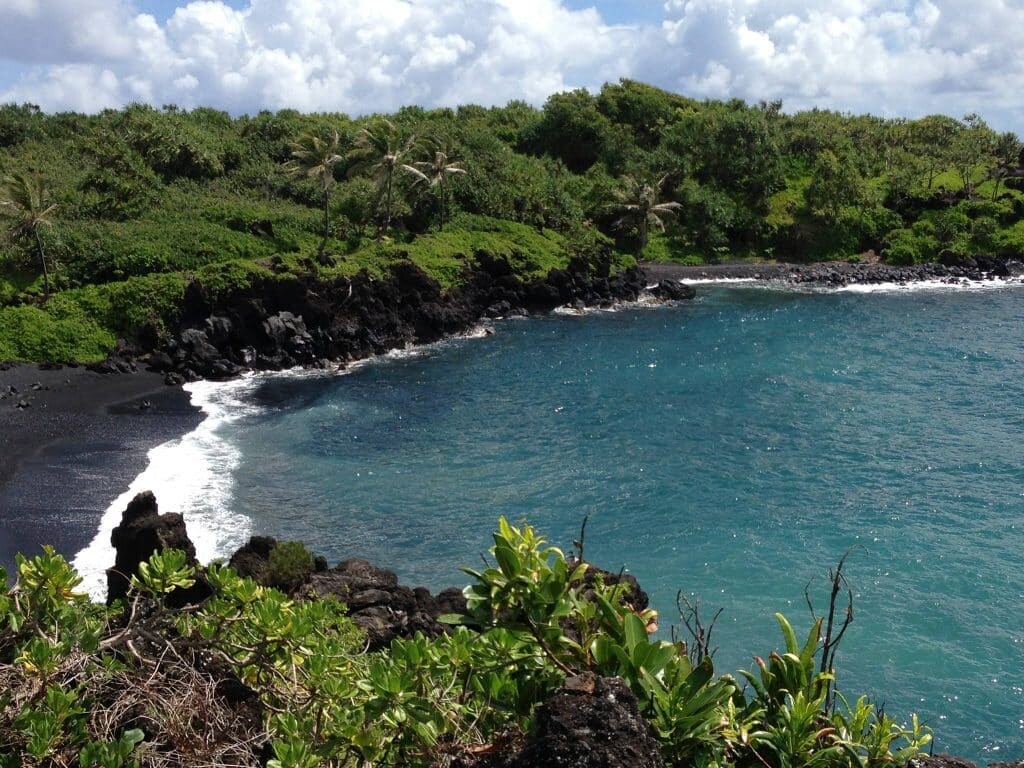 Mahalo to Sarah Darnell for sharing today's beautiful Aloha Friday Photo of Waianapanapa black sand beach from Maui's road to Hana.
Sarah took this photo from her first visit to Maui this summer. Here's what Sarah shared about her day driving the road to Hana.
Loved every part of this drive! We left at 7 am and had no problems at all. A little rain here and there, but nothing major. Besides Waianapanapa, we loved stopping by the Ke'anae Peninsula. Lovely, striking, photo op there.
Waianapanapa is a must see if you are touring the road to Hana. The colors are incredible as you can see from Sarah's photo.
Mahalo again to Sarah for sharing this beautiful Maui photo!