Aloha Friday Photo: Kauai's Poipu Beach earns the Monk Seal of approval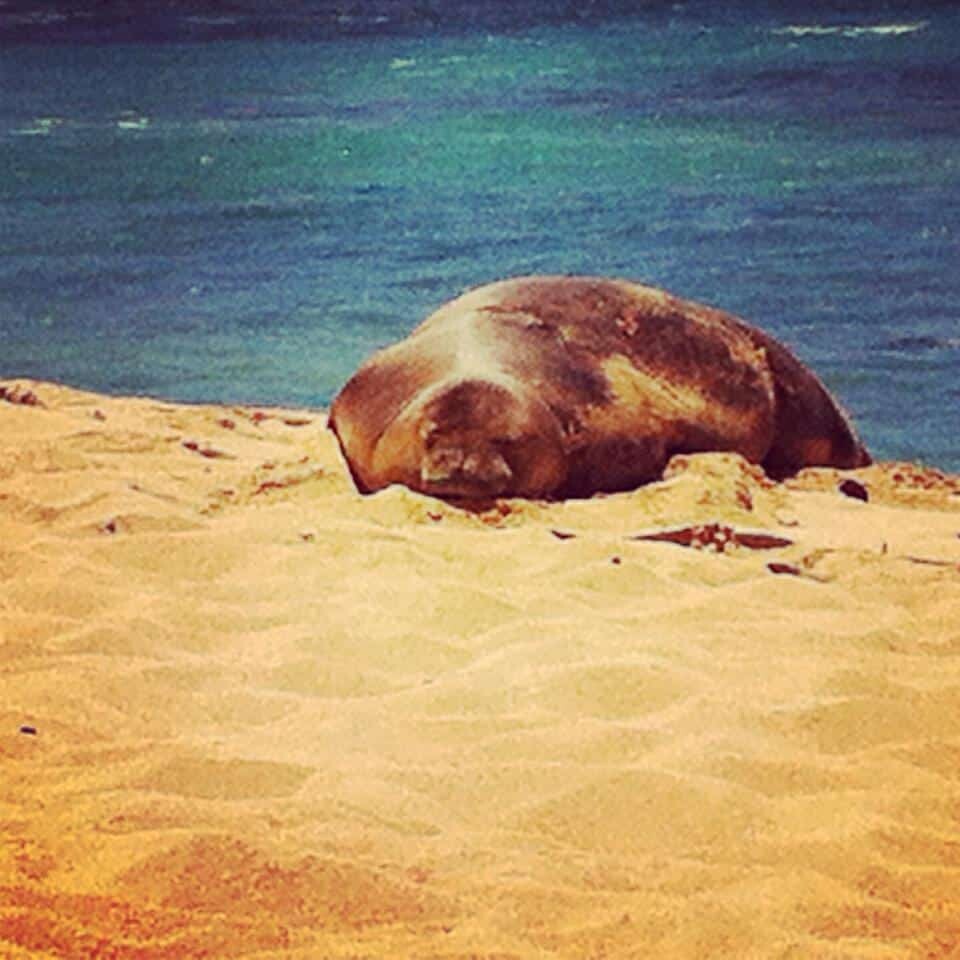 Mahalo to Ashley Barker for sending in today's great Aloha Friday Photo. When Ashley posted her photo on our Go Visit Hawaii Facebook page back in May, she wrote,
Just thought I'd share a photo of this beautiful monk seal enjoying an aloha Friday at the beach with us today in Poipu!
Hawaiian monk seals must be frequent visitors to sunny Poipu Beach on Kauai's southern shore as that's the first place we saw a monk seal in Hawaii. Clearly, Poipu Beach has earned the monk seal of approval. 😉
Hawaiian monk seals are endangered and protected. When they come to shore, they're resting. If you see a monk seal resting on a Hawaii beach, you should keep a distance of approximately 150 feet away. Please review the monk seal viewing guidelines to learn more.
Mahalo again to Ashley Barker for sharing her photo of this special mammal!