Spa Montage Kapalua Bay: a top Maui spa
Our experience at Spa Montage Kapalua Bay in Maui was outstanding. We intend to return here again and again on future Maui visits.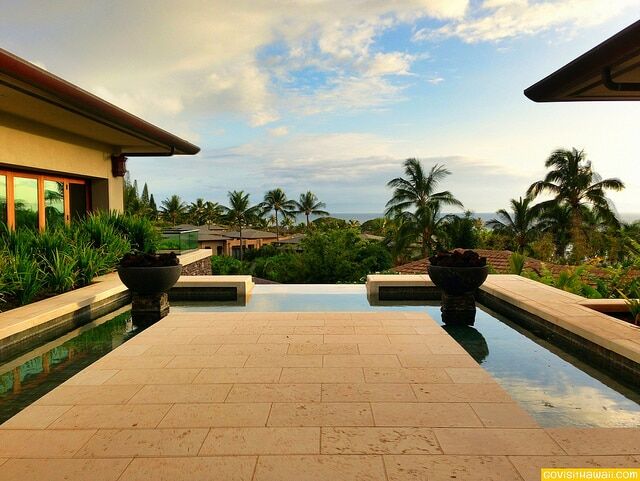 With a rush, we barely made our appointment for a couples massage ($197 per person) on time because we had a fun but, busy day. (Our previous tour ran a bit longer than expected.) While I could only imagine the staff had been concerned that we might not make our appointment, they showed no signs of frustration. Instead, they were welcoming and kind. Though we frantically rushed in at arrival, we left feeling peaceful, relaxed and happy — very happy.
Scent from heaven
After checking in, we were directed to the spa's specially crafted scent station to choose the fragrance of the lotions and potions that the massage therapist would be using. Each fragrance was truly lovely. Our choices were Vanilla Ginger, Golden Pineapple, Passion Fruit Citrus, Coconut Lemongrass, Island Tuberose, Paradise Plumeria and Coffee Chocolate. I chose Passion Fruit Citrus, which was divine. Andy opted for the Island Tuberose scent.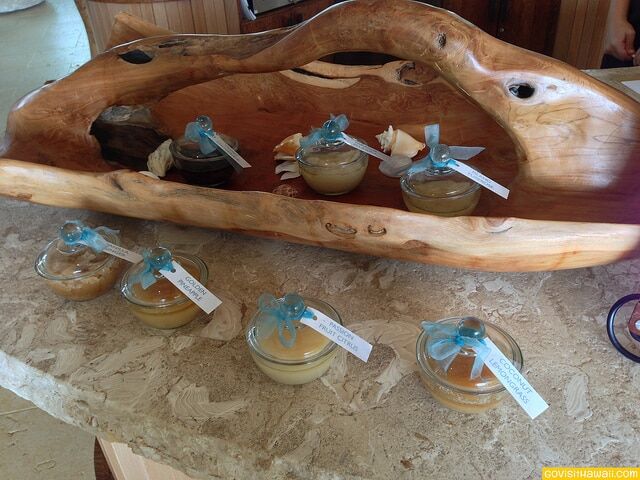 Spa-tacular facilities
Guests are invited to arrive early to enjoy Kapalua Spa's top-notch amenities prior to and after their scheduled treatment. Do not miss it!
The spa calls their hydrotherapy circuit Peaceful Waters. Both the men's and women's private Peaceful Waters areas include a refreshing rainfall station, a salt water hot tub with a waterfall, eucalyptus steam room and a relaxation area. I loved tiptoeing underneath the slightly chilled rainfall station that got my circulation going, followed by the relaxing warmth of the hot tub. A cascading waterfall plunges from above the hot tub. This waterfall isn't just for aesthetics  You can sit underneath the waterfall to melt away stiffness and stress in your neck and back. It. Feels. Fantastic!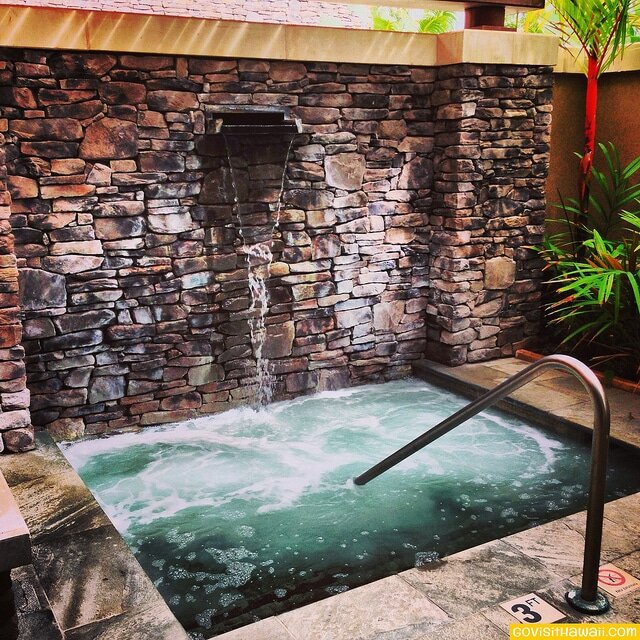 I was able to capture a quick video of the waterfall and hot tub area.
(Email subscribers: click this link to view the video.)
Kapalua Spa offers more Peaceful Waters to enjoy beyond the private, gender-dedicated areas. The salt water infinity pool and adjacent hot tub is open for both genders to use. Andy and I enjoyed meeting up here where we could enjoy the buoyant salt water as we gazed at the palm trees and ocean view from the infinity pool edge. (Many spas keep their hydrotherapy areas gender specific, which makes couples treatments less romantic.) So we really liked the way Kapalua Spa created a space for couples to enjoy the amenities together.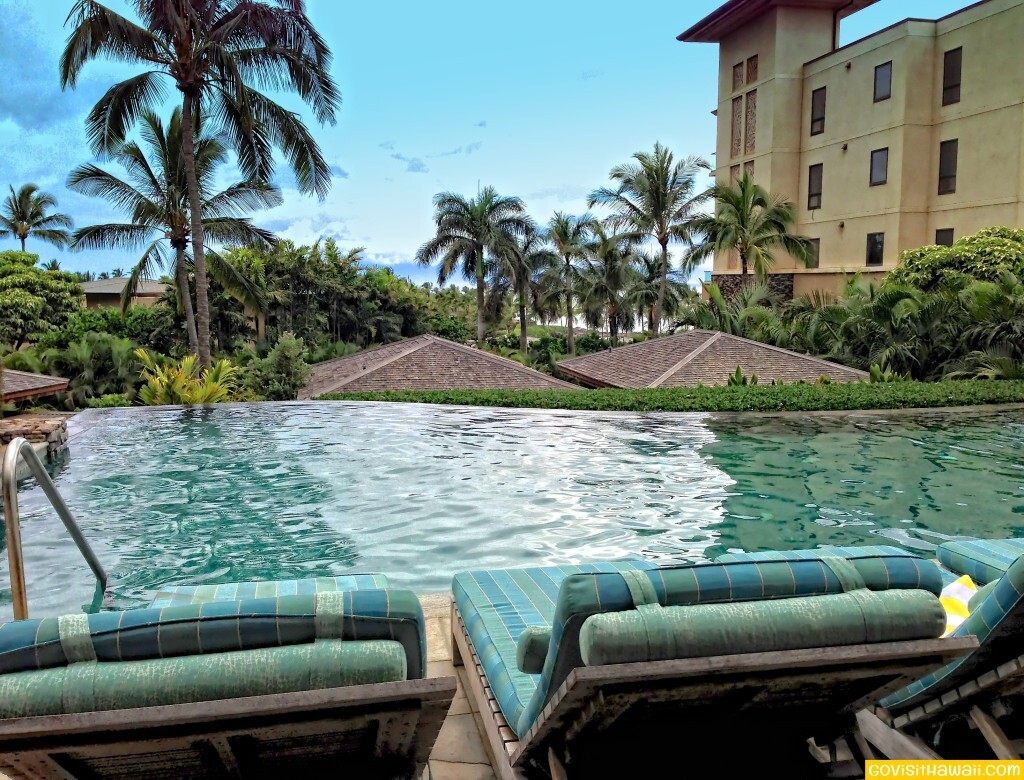 Therapy bliss
Though we had been rushed, our therapists encouraged us to relax from first greeting. They directed us along the stone path lined with ginger, bamboo and plumeria to the private hale (outdoor bungalow) — our tropical oasis — for our massages.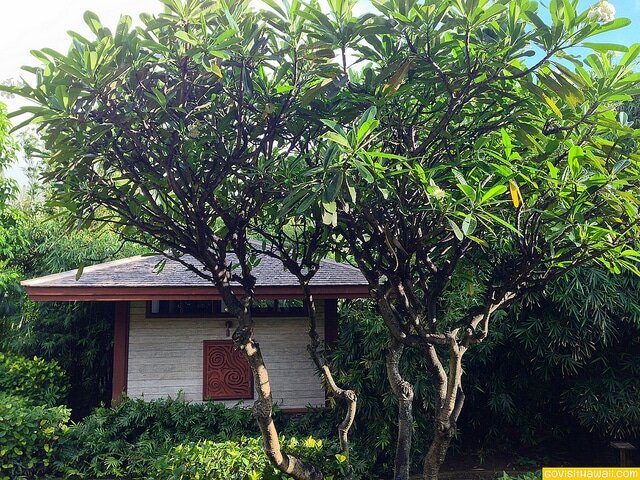 In a Hawaiian-like ceremony, we drank 'awa (a form of kava) mixed with pineapple juice and clapped three times — to relax our bodies and clear our minds.
After a few moments of privacy to disrobe and position ourselves on our individual, cushioned massage tables, the therapists returned to open the accordion doors on three sides to allow the tradewinds to enter. The sounds of the tradewinds rustling the tropical trees and plants accompanied the soft slack key guitar music played over speakers.
The massages were superb. In addition to the healing massage strokes, the therapists positioned warm towels to support our necks. After massaging our backs, the therapist placed cloth holding warm stones on our backs.
At the conclusion of the 50-minute massages, our therapists lifted the back of the hinged massage table to gently lift us into a supported, seated position. Andy and I exchanged blissful smiles and soaked in the moment.
As we walked out the hale, our therapists met us to guide us back along the tropical path. A slight misty rain was falling and one of the therapists told us that in ancient Hawaiian culture, encountering a rain was a Hawaiian blessing.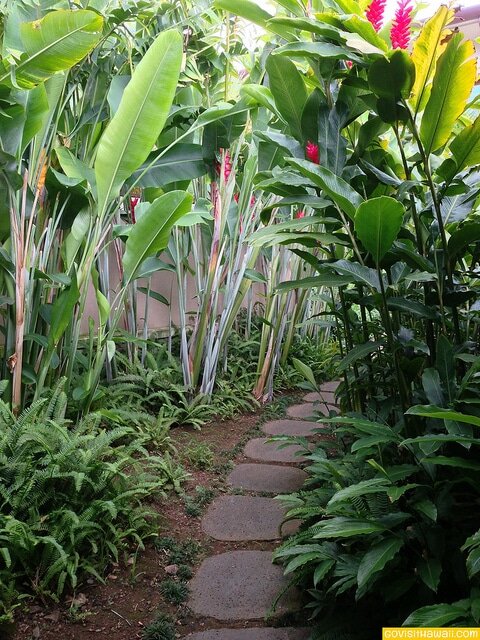 Blending Hawaiian culture & ingredients
At the conclusion of our spa visit, I commented that I really liked how Kapalua Spa incorporated Hawaiian culture and methods. The spa manager was pleased to hear my feedback. She told me that one of the spa's missions is to honor Hawaiian culture. I was impressed to hear that they work closely with a Hawaiian culture advisers, healers and therapists to design their treatments.
Some of the ways that Kapalua Spa has embraced Hawaiian culture are:
The spa's Hawaiian hospitality is very gracious and welcoming.
The 'awa drinking ritual before the treatment. Per their spa brochure, "The Hawaiian 'awa ceremony was endorsed by chiefs to create open space for communication and gratitude."
The spa weaves the mauka (mountain) to makai (ocean) concept of the island geography. For example, the spa uses ingredients grown in the West Maui mountains. The salt water infinity pool represents the ocean.
Some of their treatments are inspired by Hawaiian legends. For example, see this YouTube video about the Naupaka Love Story and the romantic spa treatment that reflects the story.
Before guests say farewell to Kapalua Spa, they are invited to choose a lovely seashell as a momento. This shell gift is inspired by the young Hawaiian Princess Ka'iulani who was known to collect beautiful shells to represent her fond memories of the past and hopes for the future.
What to know when you go to Kapalua Spa
– They offer quite a variety of treatments from very romantic to teen treatments to manly beer baths.
– Arrive at least an hour before your appointment to enjoy the amenities.
– If you'd like to work out before your treatment, you may use their fitness center. Closed toed shoes are required to use the fitness center.
– Bring a swimsuit to wear to enjoy the infinity pool.
– Within the men's room and women's room and designated hydrotherapy areas, clothing is optional. On the day of my visit everyone was wearing swimsuits.
– Slippers, robe, and a locker are assigned upon arrival.
– Toiletries like shampoo, conditioner, body lotion, deodorant, hair spray and razors were all provided
– Hair dryers, flat irons and curling irons were available for use.
– Feel free to check out more photos from our visit.
As a matter of disclosure, my treatment was provided at no cost as this spa visit was arranged via the #seeMaui visit. All opinions are my own. As always, I only write the same information and advice as I would give to my friends and family.