Organic farm-to-table tour at O'o Farm on Maui
In the Waipoli (misting forest) area along the gentle slope of Haleakala, we found O'o Farm for a tour and al fresco luncheon. This 3.5 hour tour includes short walks around a few of the of the gardens nestled in 8.5 verdant acres. Along the way, guests are invited to help pick greens for the day's truly fresh salad with lunch.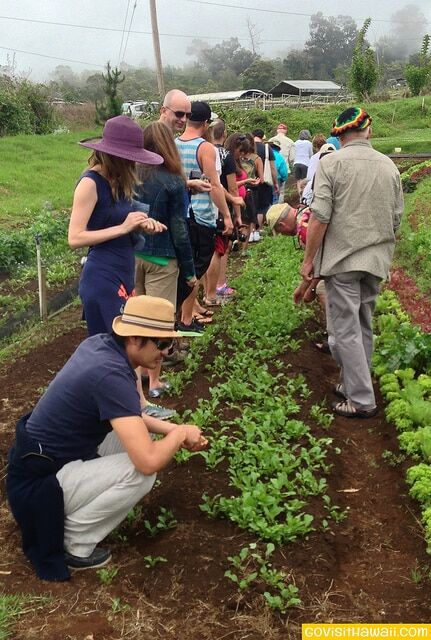 This diverse organic farm was created to supply fresh, locally grown produce for two Maui restaurants, Pacific'O and I'o, as well as the luau Feast at Lele — all located at 505 Front Street in Lahaina. The farm provides additional produce and coffee to Aina Gourmet Market in Honua Kai The farm grows over 60 items seasonally by chef request.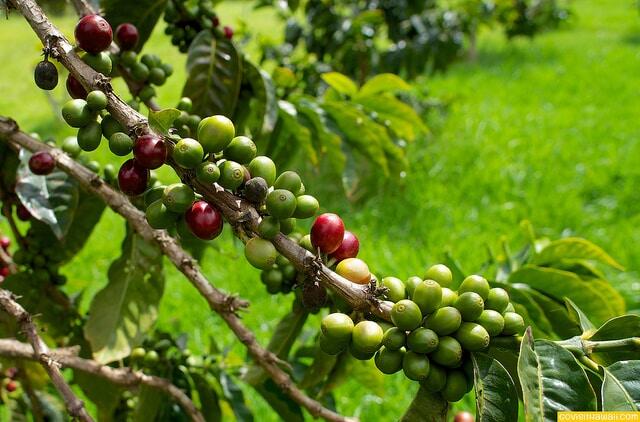 While touring the gardens and orchards, the tour guide tears off leaves of interesting plants and encourages guests to try a sample. We tasted the sweetness of an antioxidant rich coffee cherry and the spicy wasabi flavor of the purple osaka mustard green, just to name a couple. We also got to taste and smell some lovely herbs and spices like lemon verbena and allspice.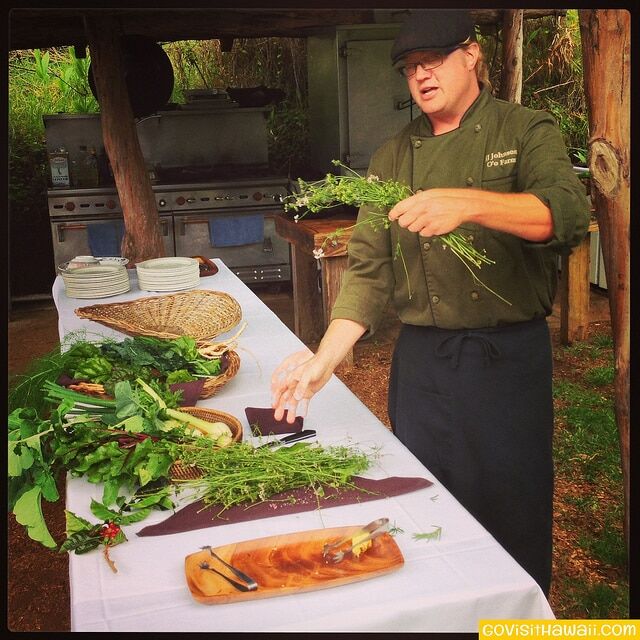 The following short video gives you a small taste of the tour. This little snippet shows some of the variety of the produce grown. Also in this video, Ancil, our extremely knowledgable guide, provides some insight to their homegrown fertilizer.
Just one more thing to point out from the video. Notice the chirping birds and butterflies. It was a very peaceful place.
(Email subscribers: click here to watch the video on this post page.)
While the tour group is off exploring the gardens, Chef JJ prepared a buffet-style lunch. I dare say this lunch may have been one of the freshest and healthiest lunches I've had. The menu depends on what's in season. See this link for potential menu options.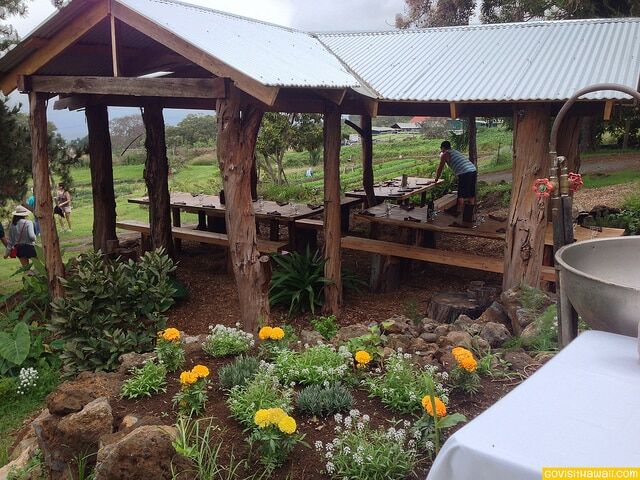 After lunch, guests can grab dessert. For our tour, we had freshly rolled dark chocolate truffles that went perfectly with a freshly roasted, ground and brewed cup of Aina coffee that's grown on site and other locations in Maui.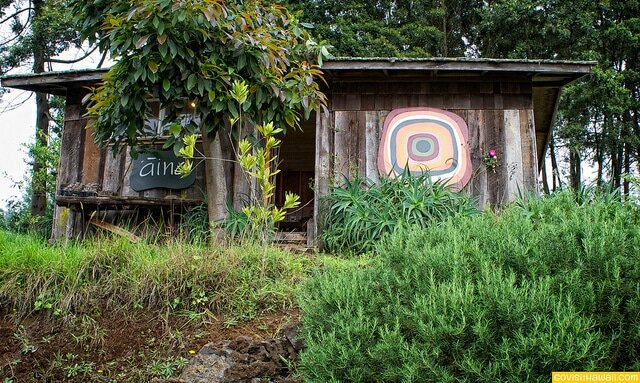 If you have the slightest interest in gardening and the farm-to-table movement, you'll really enjoy this tour.
What to know when you go:
– The cost of the tour and lunch is $50 per person. As a matter of disclosure, our visit was hosted as part of a trip arranged by the Maui Visitors Bureau. As always, I only write the exact advice that I would give to my best friends and closest family members as what I share here on Go Visit Hawaii.
– O'o Farm is located at 651 Waipoli Road, Kula, Maui, Hawaii.
– Tours are currently offered Monday  through Thursday from 10:30am to 2pm.
– Check the O'o Farm website for any updates to pricing and schedule.
– Wear comfortable shoes for walking on uneven surfaces.
– Wear sunscreen
– You may want to bring a light jacket as the farm is located at the elevation of 3,400 feet.
– See more photos from our visit to O'o Farm