Our Kauai Dining Guide has been updated
Though we originally wrote our Kauai dining guide back in 2008, we regularly update it after our Kauai vacations and as needed when restaurants open and close, etc. We've just updated this guide with more great Kauai restaurants to try.
Do check out our dining guide, but in the meantime, we hope you'll enjoy a few tasty photos from our recent Kauai visit.
We'll start with breakfast at Ono Family Restaurant in Kapa'a with fluffy banana, coconut and macadamia nut pancakes.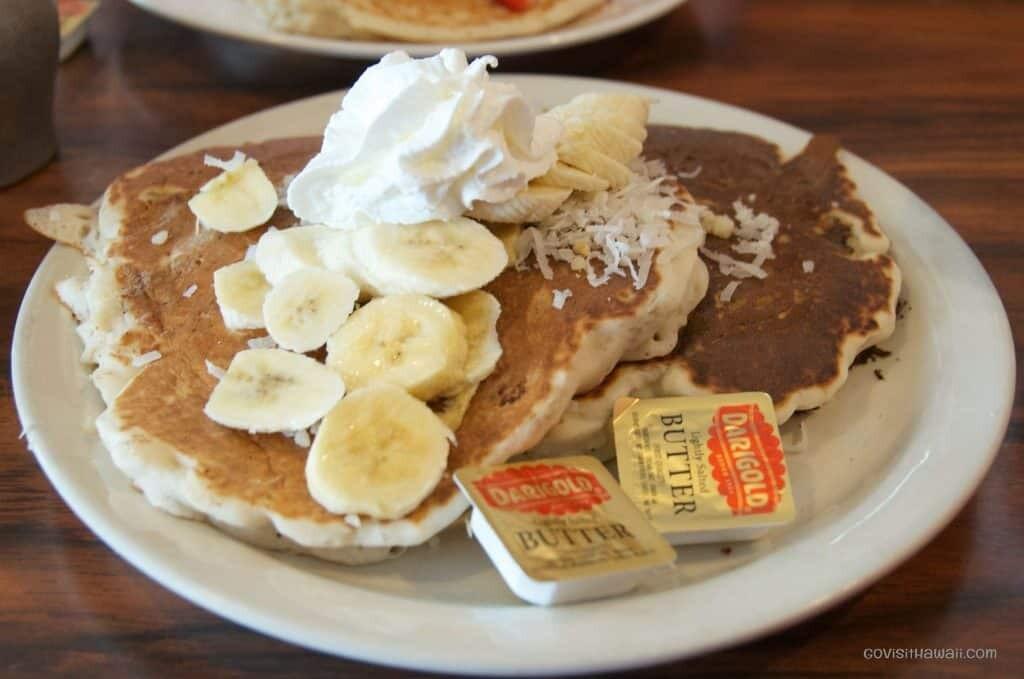 Here's an artsy picture of Kountry Kitchen, another good breakfast place in Kapa'a.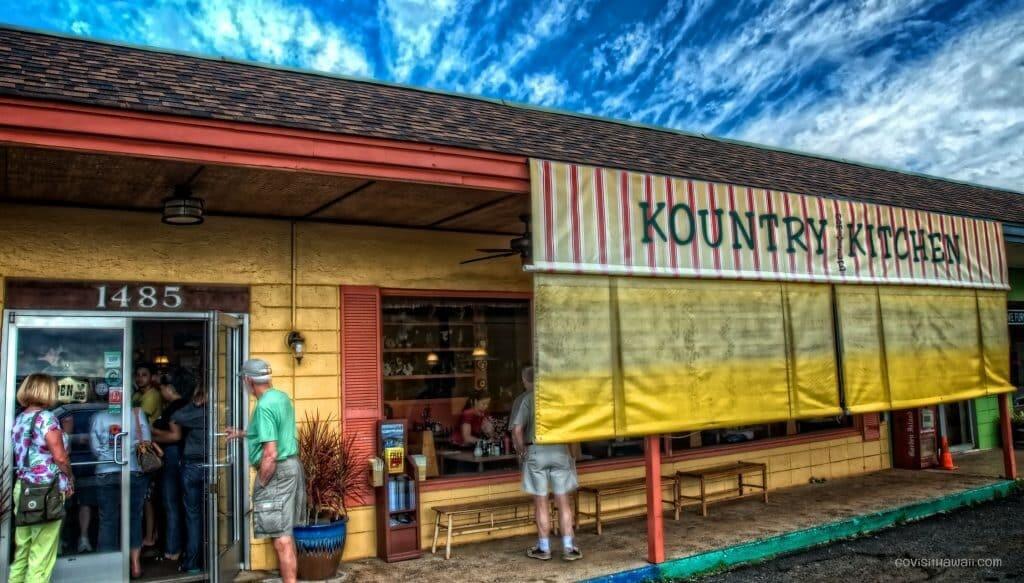 Finally, we'll share Shrimp and Scallop Spring Rolls with oaked-rice vinegar papaya dipping sauce from Gaylord's at Kilohana.