Snow tops Hawaii's Mauna Kea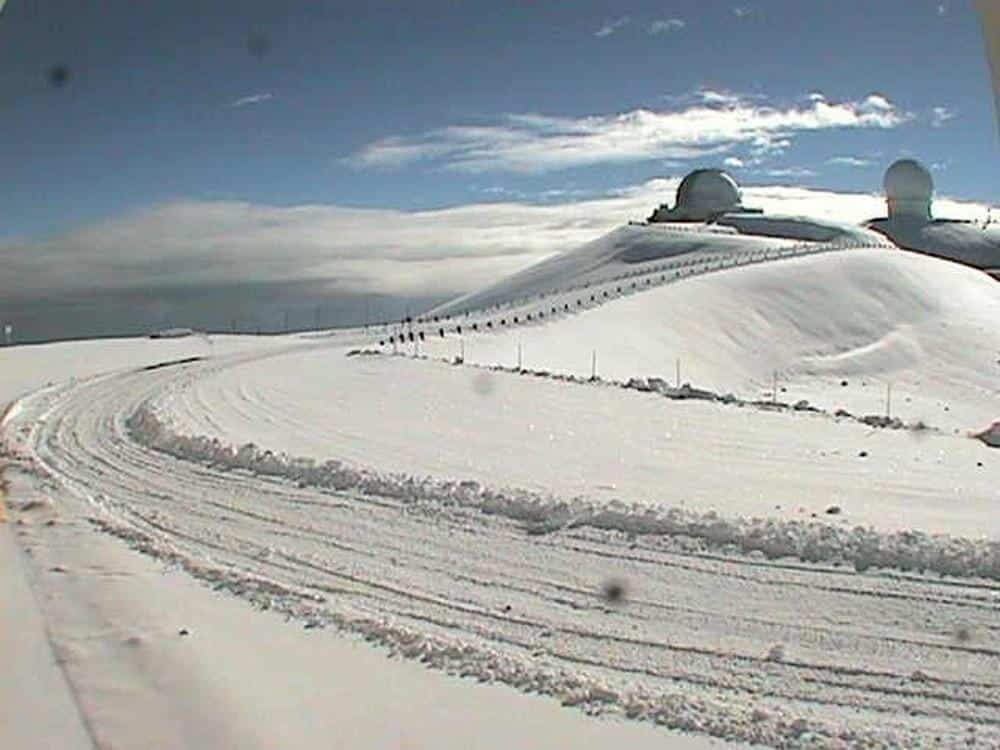 A blast of wintery weather brought a fresh blanket of snow to the peak of Mauna Kea on the Big Island this week.
Check your calendar. No, it's not April Fools' Day. It is February. It is Winter. So, it's not unusual for Hawaii's tallest peaks to receive snow.
Don't worry that these tall peaks get snow. Hawaii's resorts and beaches remain tropically warm year-round.
For a great collection of photos from this big snow, check out the slide show at Hawaii News Now.