Hawaii humpback whale watching is in full swing!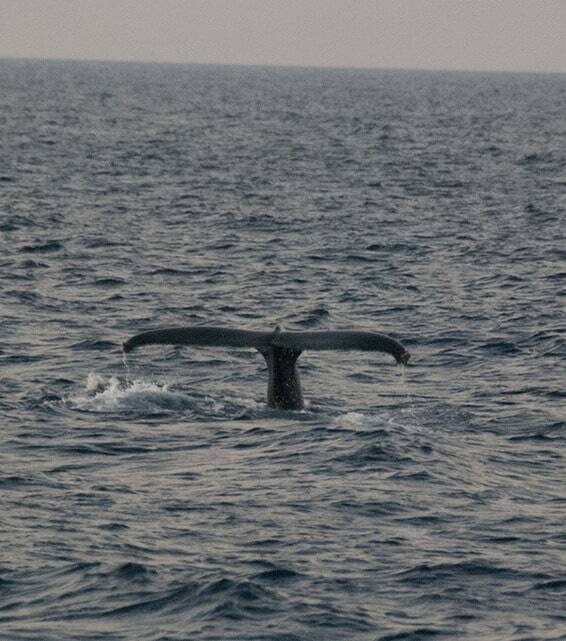 It's that super duper awesome time of year when the humpback whales swim around their Hawaii playground. Having the opportunity to watch 40-ton whale leap out of the ocean to create a big splash is one of the many reasons that make winter a good time to visit Hawaii.
Hawaii is a sanctuary for humpback whales. The shallow waters around the island provide a bit of protection from predators for the whales to give birth, nurse their young and breed.
Amazingly, up to six thousand humpback whales travel up to 3,500 miles from Alaska to get to Hawaii. The migration takes between four to eight weeks to swim that far.
You would think the humpbacks would be starving after traveling all that distance, but scientist believe that the whales fast because the clear blue water around Hawaii does not support the humpbacks' main food supply of krill.
January through March are the peak months to see humpback whales around Hawaii. Though, if you're visiting in December and April, there's a good chance you could see whales. We have seen humpbacks in Hawaii as late as early May.
If you're visiting Hawaii while the humpback whales are there, you can easily watch for them from the shore. Viewing is best if you can find an elevated vantage point. The National Oceanic & Atmospheric Administration (NOAA) organizes whale counts in Hawaii. You can use their maps for the best viewing points for Oahu, Hawaii Island and Kauai.
I'm not sure why NOAA doesn't include Maui, Molokai and Lanai in their whale count locations because that's where most of the humpbacks migrate. If you are on Maui, a great viewing site is from Papawai Point on West Maui. A Pacific Whale Foundation naturalist is stationed seven days per week at this location to provide free information and education about the humpbacks. You can learn a bit more about that program with directions here.
If your budget allows, a whale watching boat tour allows you to get closer to the whales than from the shoreline. If you're going on a snorkeling tour or sunset cruise, those can often double as a whale watching excursions. For example, see how we used this Big Island sunset sail as a whale watching tour.
To whet your appetite for whale watching, I think you'll enjoy watching this video from the Kona coast that was shot earlier this month by the crew from Captain Zodiac.
(Email subscribers – click here to watch the video.)
Have you been to Hawaii during humpback whale season? Did you enjoy whale watching?