Aloha Friday Photo: Maui Mana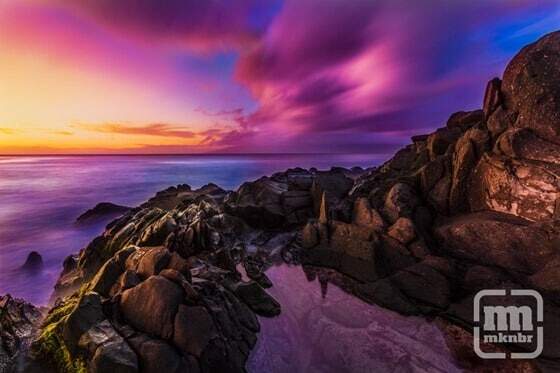 Mahalo nui loa to Mike Nuebauer of Mike Neubauer Fine Art Photography for sharing today's Aloha Friday Photo with us.
Mike titled this photo "Mana". I'm somewhat familiar with the word mana, but to be on the safe side, I found this description of mana from Wikipedia to share:
In Hawaiian culture, Mana is a form of a spiritual energy and also healing power which can exist in places, objects and persons. It is the Hawaiian belief that there is a chance to gain mana and lose mana in everything that you do. It is also the Hawaiian belief that mana is an external as well as an internal thing. Certain sites in the Hawaiian Islands are believed to possess strong mana.
You can certainly see and feel the energy of this photo that Mike named well. The colors are amazing. Mike tells us that he took from a remote spot from Northwest Maui.
—
Do you have a Hawaii vacation photo that you'd like to share? Here are directions to submit your Aloha Friday Photo.