Aloha Friday Photo: North Shore Banzai Pipeline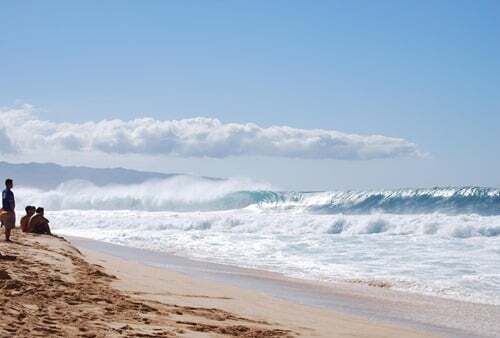 Today's Aloha Friday photo was sent to us by Kenney of Salisbury, North Carolina. He took this photo at the famous Banzai Pipeline on the Oahu North Shore.
The people in this photo provide great perspective of the height of the North Shore waves. In winter months, the waves can reach heights of 20 feet or more, which attracts world class surfing competitions.
Mahalo to Kenney for sharing his excellent Oahu vacation photo with us.
—
Do you have a Hawaii vacation photo that you'd like to share? See how you can submit your Aloha Friday Photo.