Aloha Friday Photo: Sunset from Outrigger Canoe Club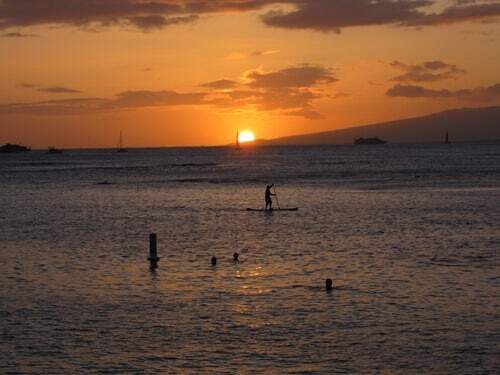 Mahalo to Gavin of Disney Dose for sharing today's Aloha Friday.  He took this photo of sunset from the Outrigger Canoe Club near Waikiki Beach.
Looks like the standup paddle boarder and swimmers are squeezing out every last minute of fun before dark. This photo's relaxing scene is just what we need to finish a busy work week. Happy Aloha Friday!