Where are the best all-inclusive resorts in Hawaii?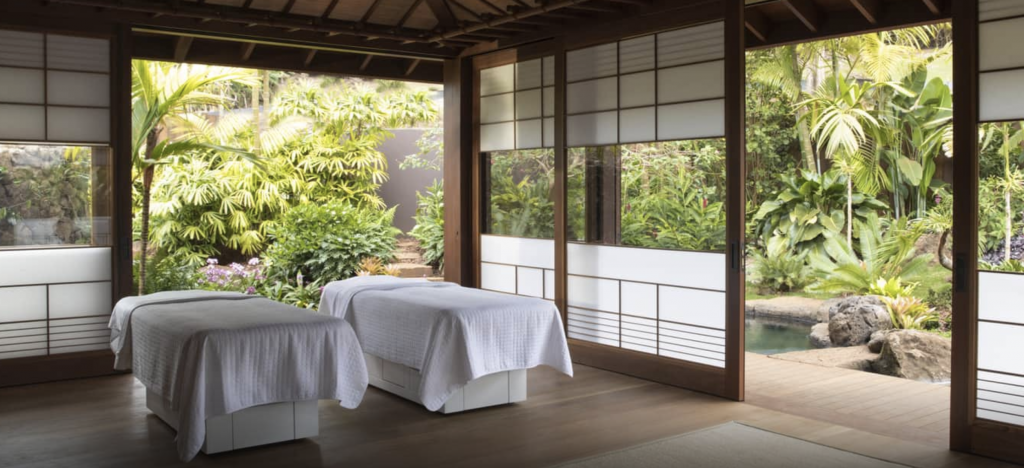 If your tropical vacations normally take you to the Caribbean or Mexico, you probably stay in an all-inclusive resort. So, when you start to look at Hawaii as your next tropical destination, you may wonder where you find the all-inclusive resorts. You might be surprised to learn that Hawaii has very few all-inclusive hotels.
Hawaii's all-inclusive resorts
So, where are the all-inclusive resorts in Hawaii? As of this update in 2022, there's only one all-inclusive resort in the entire state. That resort is located on in the highlands of the island of Lanai. It's the Four Seasons Lanai at Koele, A Sensei Retreat. It's designed as a health and wellness retreat with spa treatments, fitness classes, dining and cultural activities are included in your stay.
In the past, there was an all-inclusive resort at Kona Village Resort on Hawaii's Big Island. Unfortunately, this resort was significantly damaged by the March 2011 tsunami. The resort hopes/plans to reopen, possibly in 2023. Let's keep our fingers crossed that this Polynesian resort can reopen.
In Hana, Maui the main hotel did offer an all-inclusive package for their guests staying in their cottages, but in 2020/2021, Hyatt took over the management of the hotel and eliminated the all-inclusive packages. (For reference, here is our review of Hana-Maui Resort when it was all-inclusive.)
Occasionally, a resort will offer a package that is mostly all-inclusive, but those are very rare. Hilton Waikoloa Village on Hawaii's Big Island is a resort that offers a mostly all-inclusive package about once a year. When those go on offer, we let our readers know, so sign up for our free emails with Hawaii, deals, news and advice to stay in the know.
Why you don't need an all-inclusive resort in Hawaii
In my opinion, I really like that Hawaii doesn't offer many all-inclusive resorts and packages. Why would I want to be confined to one resort's dining and activities when there's a plethora of great restaurants and activities offered throughout each island? I have lists of restaurants and activities I want to try on each island, even though I've been to Hawaii dozens of times.
In general, at an all-inclusive, you're a captive audience, so the resort doesn't really feel the need to impress. With some all-inclusive resorts we've experienced in the Caribbean and Mexico, the quality of food and service is okay. My last all-inclusive stay in Mexico gave me a two-week long  digestive issue – not a desirable souvenir.  In comparison, our many a la carte (self-catering) Hawaii vacations have provided food, beverage, service and activity experiences that were excellent. If they hadn't been great experiences, I wouldn't have been inspired to write this blog.
In the Caribbean and Mexico, some all-inclusive resorts provide a barrier of safety. In many areas, you need that protection. In contrast, Hawaii is very safe to explore. I don't think twice about hopping in the rental car to explore scenery, pop into a local restaurant, stop at a roadside stand, etc.
In summary, Hawaii doesn't have many all-inclusives because they're really not needed. Hawaii is a very safe destination, which makes it easy and so much fun to get out of your resort and onto an adventure.