Top Kauai Festivals & Celebrations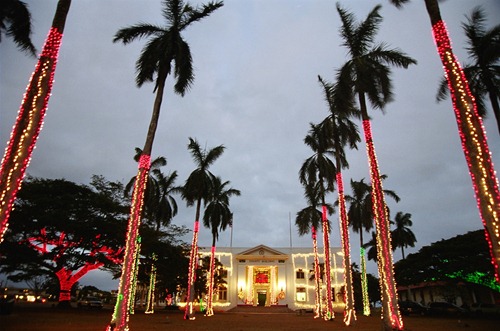 If you're going to Kauai for your vacation, you might want to plan in one of these top celebrations. Kauai festivals make great places to immerse in local culture.
Waimea Town Celebration
Late February
Waimea Town is Kauai's most ancient settlement and a capital from anckient Hawaiian days. In it's 35th year, this celebration includes sporting events like canoe racing, craft making competitions and ukulele playing contest.
Website
Prince Kuhio Festival
March 11-26 in 2012
The Prince Kuhio Festival is a celebration of Prince Kuhio, who was born in Kauai and one of Hawaii's most beloved monarchs.
Official website

Kauai World Challenge Canoe Race
April 19-21 in 2012
Canoe and paddle board races with the top challenging being a 34-mile canoe race.
Official website

Kauai Polynesian Festival
May 24-27 in 2012
The Festival at Vidinha Stadium soccer field in Lihue features Tahitian, Maori, Samoan and Hawaiian entertainment, Polynesian arts and crafts, solo and group dance competitions, food booths, workshops, and much more.
Official website

Koloa Plantation Days
July 20-29 in 2012
This celebration of Koloa's plantation roots includes local foods and cultural activities. Some of the festivities include a rodeo and a luau.
Official website

Heiva I Kaua'i Ia Orana Tahiti
August 4-5 in 2012
International Tahitian Dance Competition
Official website
Kauai Marathon
September 2 in 2012
Official website
Kauai Mokihana Festival
September 16-22 in 2012
Hawaiian music and dance festival and competition.
Website
Coconut Festival
October 6-7 in 2012
Celebrate all things coconut in Kapa'a with entertainment, food, cooking demonstrations, history, games and contests. Website
Eo e Emalani i Alakai (Emalani Festival)
October 13 in 2012 (Held the second Saturday in October)
This festival honors the journey of Hawaii's beloved Queen Emma to the uplands of Kokee with hula. Hula groups from around the world have journeyed to Kauai to participate.
Website
Annual Hawaiian Slack Key Guitar Festival "Kaua'i Style"
November 18 in 2012
Slack Key Guitar Masters perform in Lihue at the Kauai Beach Hotel
Website
Festival of Lights
December 7-31 in 2012
Enjoy "Hawaiian style" folk Christmas decorations at Kauai's Historic County Building in Lihue.
Website
See our previous coverage of Kauai's Festival of Lights
—
If you can't include any of these top events, don't worry, there's almost always a celebration of some kind happening in Kauai. To find out what special events might be going on during your vacation, visit GoHawaii.com/Kauai and use the Vacation Directory from the right column. Be sure to click on the Events tab first, then enter your desired dates.