Aloha Friday Photo: Black Sand Beach Near Hana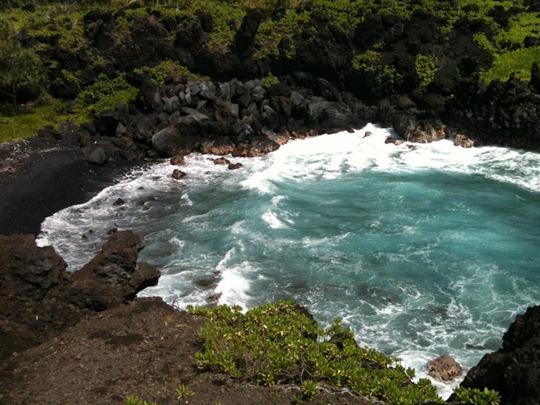 Today's Aloha Friday Photo comes to us from Kathy Riffey of Baltimore, Maryland. She took this photo near Hana on Maui.
The detail of this scene really captures my attention. There's the swirling ocean waves pounding against the eroded lava rocks. Though the black sand beach is small, it's such a deep shade of charcoal. Another attention grabber is the tenacious shrubs and plants that thrive in the craggy cliffs. This photo shows just one of the many amazing views from the Road to Hana.
Mahalo to Kathy Riffey for sharing her Maui vacation photo with us!