Incredible Video of Kilauea's Newest Eruption
(Email subscribers: click here for the video.)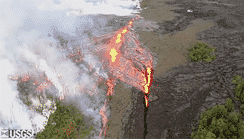 A new fissure opened on Kilauea's east rift zone on Saturday. This new eruption point is located in a remote area of Hawaii Volcanoes National Park. Read more from the Hawaiian Volcano Observatory.
This raw video is just amazing. The lava is spattering higher than the trees. One of the most wow-points for me in the video, was seeing the lava cascade down a cliff like it was a fast-moving waterfall. Whoa!
You can take a peek at the live activity on a newly installed webcam. Also, I recommend you check out the images and video from the HVO. The following image is from the HVO collection. Just click on the image to see video action.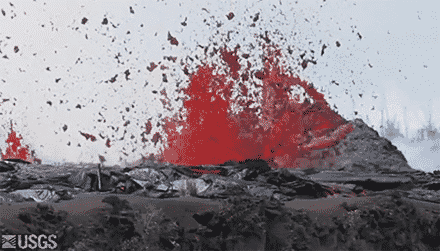 If you're heading to the Big Island anytime soon – book a helicopter tour of the volcano as soon as possible.