Tips for Selecting a Hawaii Vacation Rental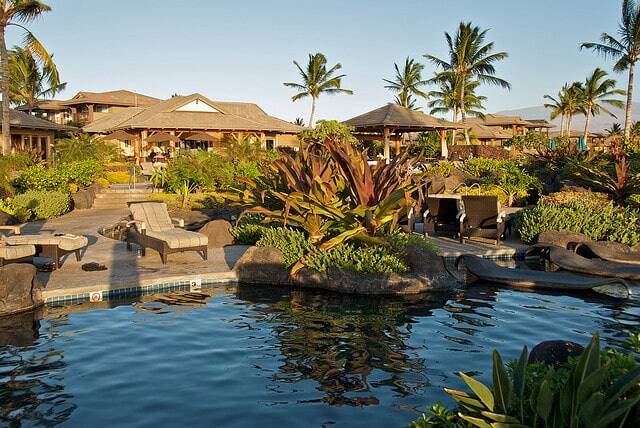 As I've previously mentioned, renting a vacation condo/villa is a great way to save money on your Hawaii accommodations. The only issue is that there's not a perfect rental site that covers all the islands.
When I start to look for a vacation rental, I tend to gravitate to VRBO.com because it has the largest inventory of Hawaii vacation rentals from all islands, plus I get to choose the exact unit I'll be renting. I like having that kind of control. AirBnB.com is another good source, particularly for solo travelers and couples, though they also have some accommodations for more people.
As you search for a Hawaii vacation rental, how can you make sure you're not getting a dud? Sadly, there are scammers who are looking to take advantage of tourists. So, what can you do to protect yourself as you use VRBO or any other vacation rental company? Here are six tips that should help.
1.  Pictures are worth a thousand words.
Don't waste your time considering any rental that only offers a minimal number of photos. Virtual video tours are a definite plus. When I look for a rental, I want to see these photos:
Views of and from the lanai (balcony) and not just one cleverly angled photo that's zoomed in a bazillion times to make a far away condo look like it's oceanfront.
Multiple kitchen photos
Multiple photos of all bedrooms
Multiple photos of all baths
Multiple photos of the living area
Photos of the shared amenities, such as pool, tennis courts, hot tub, etc.
Do the photos indicate that the unit is well kept? Don't be shy about asking the owners to email you additional photos.
2.  Talk to or email with the owners.
Ask them as many questions as you can think of. You need to be comfortable that these people really do own the place, that they've honestly described their rental, and that they'll take care of any problem that pops up. Politely ask the owners to provide proof of their ownership such as a link to online tax documents. Ask them what their procedure is for getting a key. Ask them what they will do to respond to any issues that might pop up with their rental during your stay – for example, what would happen if the refrigerator didn't work. Ask them where the nearest grocery store is. Politely ask, ask, ask until you're comfortable with the owners.
3.  Pay with protection.
On the last rental we chose from VRBO, we paid by credit card on PayPal. That's probably the safest possible way to pay because only PayPal has access to your credit card number, plus if a dispute arises, PayPal will act as the intermediary. Your credit card company may also offer you a level of protection. Please note that you do not have to have a PayPal account in order to pay via PayPal with your credit card.
On this same note, if an owner asks you to wire money to them, I recommend you move on to another property. That is a common practice of phishing scams. (For an example of phishing scams, see this link.)
4. Search for reviews.
Fortunately, vacation rental reviews have become more readily available in recent years. I've noticed that TripAdvisor has lots of vacation rental reviews. To find rental reviews, google the name of the condo resort along with the unit number or address.
5.  Check around for pricing to make sure you're paying a fair rate.
If you google the name of the resort complex, you'll find other sources for renting in that area. From that you'll be able to compare pricing.
6. Negotiate.
We are not hard core wheelers n'dealers, but I don't think we've ever paid what the owners asked. It never hurts to ask for a better price, especially if you are staying longer than a week.
Since we originally published this article, we've written another article with even more tips for selecting a Hawaii vacation condo.