Mahalo (Thank You) to our Veterans
With today being Veterans Day in the United States, I wanted to say mahalo to all American veterans who served our country honorably during war and peacetime.
In the spirit of the day, I'd like to specifically thank Mr. Grandin Ford of Newland, North Carolina. Mr. Ford served with the US Navy on the USS Henderson (see photo below) during World War II. There is a Hawaii connection for the USS Henderson in that this ship made stops in Pearl Harbor in between transport visits to the South Pacific and the US Mainland. Mr Ford and his wife Gladys and daughter Kathie have been good friends of our family for many years. I'd also like to note that Mr. Ford celebrates his 98th birthday this week. Happy Birthday Mr. Ford and thank you for your service!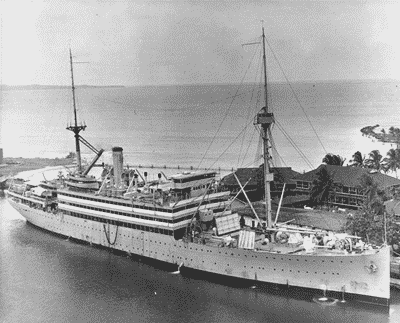 Is there a veteran that you'd like to thank? Feel free to share your gratitude in the comments.