Aloha Friday Photo: Let Sleeping Monks Lie Edition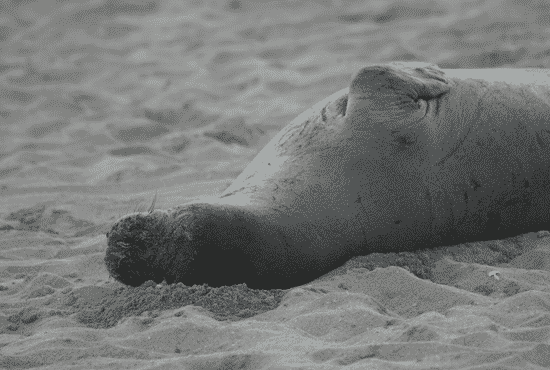 Shhh! Be very quiet, we're watching monk seals. *sigh* Doesn't this seal look so peacefully relaxed? Based on the number of scars, it looks like this seal deserves a little rest and relaxation.
Today's Aloha Friday Photo comes to us from Shawna by way of our Go Visit Hawaii facebook community. Shawna took this photo at Lagoon One at Ko'Olina on Oahu in June of 2008. At first Shawna didn't know what a special sight she was seeing. After the Monk Seal Response Team of volunteers arrived she learned that the Hawaiian Monk Seal is rare and endangered. Remember to keep a good distance and notify authorities if you see a monk seal in Hawaii.
Mahalo to Shawna for sharing her photo and her experience with catching such a rare sight! This photo won our Aloha Friday Photo seal of approval. 🙂