Happy 80th Birthday to Hawaiian Airlines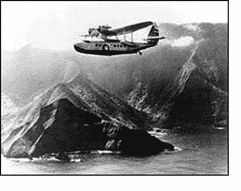 It was 80 years ago today that Hawaiian Airlines' first took their to the air. Two eight-passenger amphibian planes carried passengers from Honolulu's John Rodgers Airport to Maui and the Big Island that day. Read all about Hawaiian Airlines' history here.
To celebrate their birthday, Hawaiian Airlines is giving every HawaiianMiles member 80 free miles or an $80 E-Certificate towards a flight between Hawaii and the Mainland U.S. Everyone will receive 80 miles just for registering and every 80th person to register will receive an $80 E-Certificate in place of the miles. See all the details of this offer here. If you aren't a HawaiianMiles member, it's quick, free, and easy to become one with this link.