5 Steps for Planning Your Hawaii Vacation

Here's another blast from the past post, that's worth reviewing again. This post, Tips for Planning Your Trip to Hawaii, was first published September, 2007.
As a former industrial engineer, I can be a bit of a planning nerd. 🙂 I've found that by investing a couple of hours into research and planning, the effort has paid off with some perfect vacations in Hawaii and elsewhere. If you use the tips I'll be sharing here I think you will agree that the planning investment is well worth your time.
1. Purchase a Travel Guidebook

Pick a travel guide or two that focus specifically on the island(s) that you'll be visiting. If you are going on a cruise, you can get by with a single guide book that covers all the islands. Purchase the guide book at least a few weeks if not months before your trip so that you'll have time to look through it and plan your itinerary.
I have personally used the Wizard Publications Ultimate/Revealed guidebooks.  The authors and I have the same approach to reviewing any activity, resort, restaurant, etc. Neither of us gives advanced warning and we don't ask for discounts or kickbacks. We don't even tell businesses that we are there to review them. That way you know the reviews are honest and trustworthy. The Ultimate/Revealed guidebooks are not your normal dry read, they're entertaining with bits of humor thrown in. Just bear in mind no guidebook is going to be 100% accurate and up to date. (Please see my follow up discussion on the truth about guidebooks.)
2. Purchase a Driving Map
If you plan to do any driving in Hawaii, you would be wise to buy a decent map. The rental car companies do give you a free map when you pick up your car, but they are really difficult to use because the detailed maps are strewn across multiple pages. For example the driving guide for Maui is 97 pages long. Of those 97 pages, only about 10 pages have actual maps on them and the rest are mostly filled with advertisements. You can also purchase maps on Amazon.com. The free maps do give some useful driving advice, so don't turn them down when they are offered to you at the rental counter.
Another advantage of having a map before you go is that you can use it along with the guidebook to find the places you want to see. It will help you determine what is logistically possible for sightseeing. It's a good idea to highlight or mark the points of interest that you want to see. Sometimes, I might even make a note on the map of the page number in the guidebook that describes the site.
3. Plan Where to Stay
If you don't already know where to stay, reading the guidebooks along with referencing sites like Go Visit Hawaii will help you. Each island tends to have dry regions and wetter regions. During winter months, you should probably pay more attention to where are the places to stay to avoid rain in Hawaii. Some regions are remote, such as Hana on Maui and some regions are more lively and active, such as Kaanapali and Lahaina on Maui and of course, Waikiki Beach on Oahu. By reading about the regions in the guidebook, you'll get a better idea of which areas best suit what you want in a vacation.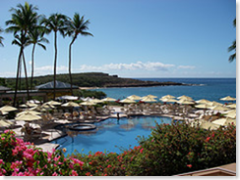 After you've narrowed down the region, you'll need to find a accommodations there. I always check the reviews on TripAdvisor. Not only do you get to know what's good and what's bad about certain hotels, you also learn a lot of tips and secrets that you won't find anywhere else. For example, we recently stayed at the Four Seasons at Manele Bay on Lanai and from reading the TripAdvisor reviews, we learned that we could get a free room upgrade, free breakfast (daily), and one free lunch just by booking with a specific credit card. This tip saved us a lot of money and really help us have a more enjoyable time!
4. Plan Your Basic Itinerary
Okay, here's where my true nerdiness comes to light. I have found time and time again that planning out a simple itinerary helps me to have a more fun and relaxing vacation. Now, I'm not talking about planning out every hour, but to have the basic must see and do's identified and planned keeps me from having to worry about it when I'm actually there.
Make a list of all the things you want to do. Consider:
sites you must see and absolutely don't want to miss
activities you want to do
a few top Hawaii restaurants that feature the island's cuisine
Use the map to see what makes the most sense to combine on the same day to minimize your driving time and maximize your enjoyment time. See this article for ideas on planning your Hawaii vacation itinerary.
As far as restaurants go, if there is a special place you want to go for sunset, then make your reservations one to two weeks in advance– the earlier the better. (See more sunset dining tips here.)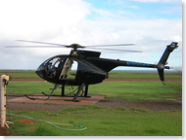 For activities that you really, really want to do, spend some time comparing different activity providers. Compare what's included in the tours and prices. Look online for reviews. Luaus, helicopter tours and organized snorkeling tour are all activities that are worth the research time. For helicopter tours in particular, you really should invest the time to select a helicopter tour that suits your needs and has a safe record. My experience has been that I have saved money by booking some of the activities online before I arrive in Hawaii.
Let's really reveal my nerdiness now. As you plan your itinerary, make up a basic chart or spreadsheet to have a central list of all the necessary information. The basic idea of it looks something like this:
Date
Plans
Comments/Reminders/etc.
Friday, Sept 28
Flight to Maui, Flight Numbers XYZ. Arrive Maui at 4:30 p.m.

Rental Car with XYZ Company

Check in at Super Swank and Uber Chic Resort and Spa 😉

Reservation # 654321

Reservation # 123456

Saturday, Sept 29
See Haleakala Sunrise

Breakfast at Kula Lodge

Back to Swank Resort for Pool Time

Sunset Dinner at Plantation House Restaurant

Don't forget to bring print out of directions and warm clothes

Reservation at 6 p.m.
Notice in the example above that I say to bring a print out of directions to Haleakala. Spend a few minutes anticipating the vacation spots that you might need directions. Haleakala is a prime example of destination that you'd be wise to print out directions from your hotel the park. You'll be driving in the dark, so it would be helpful to have your driving directions set so you're not navigating on the fly. Another example of where you might need to print directions is if you are staying outside of Waikiki/Honolulu area of Oahu and you want to drive into the city to check out the sites.
Create a folder to gather directions, confirmations, your itinerary, and flight details, etc. It is so useful to have all that key information in one spot.
5. Pack and Get Ready to Have Fun
So after a little planning and organizing, you are all set for a perfect vacation. The only thing left to do is to pack and you can find tips for Hawaii vacation packing here. Your hard work is done now! All you have to do is enjoy! Aloha!