A visit to Byodo-In Temple is a true feast for the eyes. Not only is the ornate temple a marvel, but the setting with the pine trees and Koolau Mountains make for a strikingly beautiful scene.
The Byodo-In Temple was completed in 1968 to commemorate the first Japanese immigrants arrival to Hawaii. It is an exact scaled replica of the 950-year-old Fuji Temple in Japan.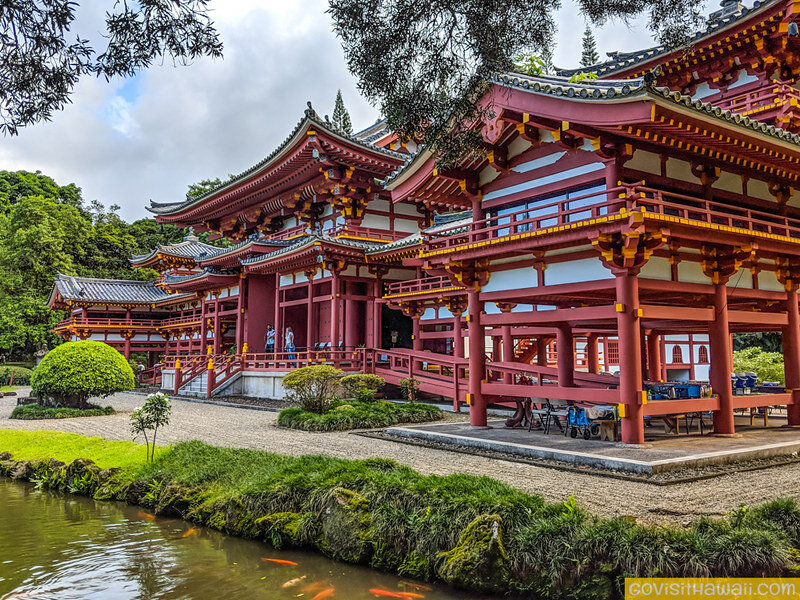 One of the most amazing things about the Byodo-In Temple is that it was built without the use of any nails. I still shake my head in disbelief when I see it.
Byodo-In has been used in several movies and television shows. If you've watched LOST, Hawaii 5-0 or Magnum PI, you may have seen it.
Though Byodo-In is a bit off the beaten path, we do include a visit to it in our Oahu vacation planner. Here are the what to know when you go:
Byodo-In Temple is located off Highway 83 (Kahekili) at the Valley of the Temples,  in the Kaneohe area of Oahu. Their address is 47-200 Kahekili Highway,
Kaneohe, HI. Use this Google map for getting directions.
At the entrance to the Valley of the Temples, stop at the gate to tell them you are there to visit the temple and ask for directions.
Byodo-In is a non-practicing Buddhist Temple. People of all faiths are invited to visit the grounds.
The Valley of the Temples is actually a memorial (cemetery) park, so please do be sensitive to those who are visiting the area.
There is a small admission fee to walk around the grounds. See their website for the current rates.
Allow approximately 20 minutes for your visit or longer if you like to linger.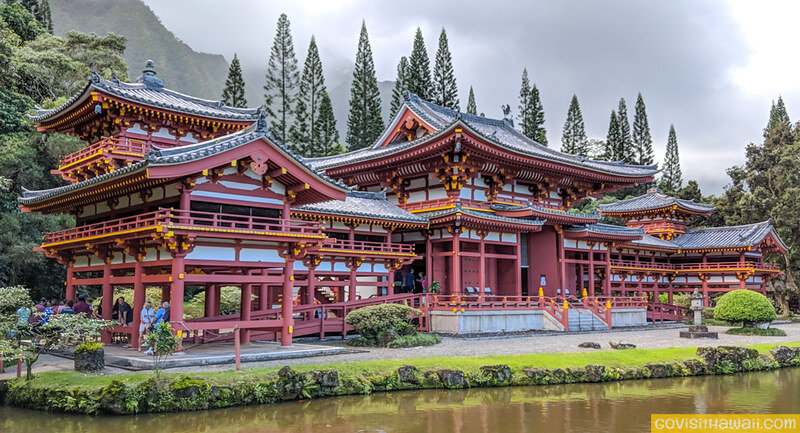 For more photos from our visits to Byodo-In, see this link.
Have you been to Byodo-In? What did you think of it?