Notes From Our Recent Maui Vacation
As most of you know, we recently took my parents to Maui for their first visit to Hawaii. I will be posting our itinerary with details in a future post, which I think will be an excellent first timer's guide to Maui, but in the mean time I just wanted to share some notes from the visit.
The Good Stuff
* I've updated my post on finding the best Maui restaurants, I've added a couple new ones to my recommended list.
* I had a really difficult time choosing which Maui luau to take my parents. I was torn between the Old Lahaina Luau, the Feast at Lele, and the Sheraton Kaanapali Sunset Luau. Each one had it's pros and cons. I eventually decided on the the Feast at Lele and it turned out to be a great choice. It's not the typical buffet style setting and you aren't sharing a table with four to six strangers. The six-course meal is served to you at your private table. The entertainment was a bit more abbreviated compared to some luaus I've tried, but they do have a Samoan fire knife dancer as the grand finale. I wanted to make sure Mom and Daddy got to see a fire knife dancer.
* Mahalo to Liza for the warm aloha she shared with us at her church in Kihei. My parents were really surprised and honored that Liza brought beautiful leis. We were at her church on Easter and were fortunate to get to see their Easter hula presentation. It was really well done and beautiful.
* After admiring the Sheraton Maui for years, I finally got to stay there. It was by far the best place we've stayed on Kaanapali. Watch for an upcoming review of Sheraton Maui.
* Mahalo to the humpback whales for sticking around. 🙂 We knew we were visiting during the tail end of the season, but thankfully we got to see some great action. We took a whale watching tour with Pacific Whale Foundation and got to see some whales practicing synchronized swimming. Well, actually maybe it wasn't all the synchronized, but it was really a treat to see two, side-by-side whale tails at the same time. From the lanai of the Sheraton Maui, we saw lots of other activity. We probably saw 20 breaches in just one afternoon. I think it must have been a playful calf.
* Once again, we had a bug-free car from Avis. To me, that makes a huge difference. I plan to be  loyal Avis customer in Hawaii.
* After shopping around at Hotwire, Expedia, and Kayak, we booked our rental car through Discount Hawaii Car Rental who offered a much cheaper price. Before we looked into the rates we could get at Discount Hawaii Car Rental, the cheapest we could find for a full-sized car was around $304 plus taxes and fees which would run another $60 – $70 for the week. Through Discount Hawaii Car Rental, we got a rate of $294 including taxes and fees and we got to choose Avis.
* Each time I go to Maui, I'm reminded of how special it is to gaze onto the other nearby islands that make up Maui Nei.
The Bad Stuff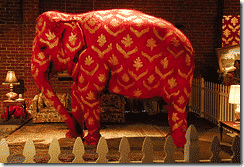 Well, it's time to mention the elephant in the room. All in all, we had a nice time though we did have some hostile encounters which has made it difficult for me to even talk about it here with you. One of my all time best memories from Hawaii is the first time driving the Road to Hana. Ironically, it is also now one of my all time worst vacation memories.
As we were returning back to Kaanapali from the road to Hana, we encountered some extremely hostile locals who decided that the sound of their horn and shooting out curse words to "haoles" was better than the sweet sounds of the rainforest and waterfalls. Just like them, we were stuck in a long string of traffic. Once we were able to safely move off the road so they could pass us (which we always do for locals anyway) we ended up following them for about 25 miles into Paia.
The next day we observed some other unwelcoming local behavior. A guy drinking beer in the middle of the day at Hookipa Beach Park was trying his darnedest to get his middle finger captured in another tourist's photo.
One thing that you can always trust from me at Go Visit Hawaii is that I will be honest with you. After my shock and dismay, I felt that I would be doing you a disservice if I didn't mention to you that not everyone in Hawaii is glad you visit. Every place has jerks and Hawaii is not immune. When we visit Hawaii, we go out of our way to be very respectful to the people, culture, and land. Essentially, we walk on egg shells. Sometimes, just our pure existence seems to make locals mad and we have experienced a few other minor incidents during our many visits to Hawaii. Hopefully, it's unlikely that you'll encounter hostility, but what should you do if this happens to you? Look for a way out and just try to ignore it.
What's next?
Look for upcoming posts and reviews that will help you make the most of your vacation to Maui.