Visiting the Kipahulu Area of Haleakala National Park
When most people think of Haleakala National Park, they visualize the semi-barren summit of Haleakala volcano at over 10,000 feet above sea level, but there is a whole coastal section of this park that's green and lush and definitely worth the visit. This area is called the Kipahulu area and it's located near mile marker 42 past Hana on the Road to Hana. (For a Google map of Kipahulu, click here.)
Perhaps one of the reasons most folks don't connect the coastal Kipahulu area to Haleakala National Park is that the summit area and coastal areas are not directly connected by a roadway–hence you should plan your visit to these areas on separate days of your Maui vacation. The best way to access the Kipahulu area is by driving the famous Road to Hana via Highways 36 and 360 to Highway 31. (These three highways blend into each other.)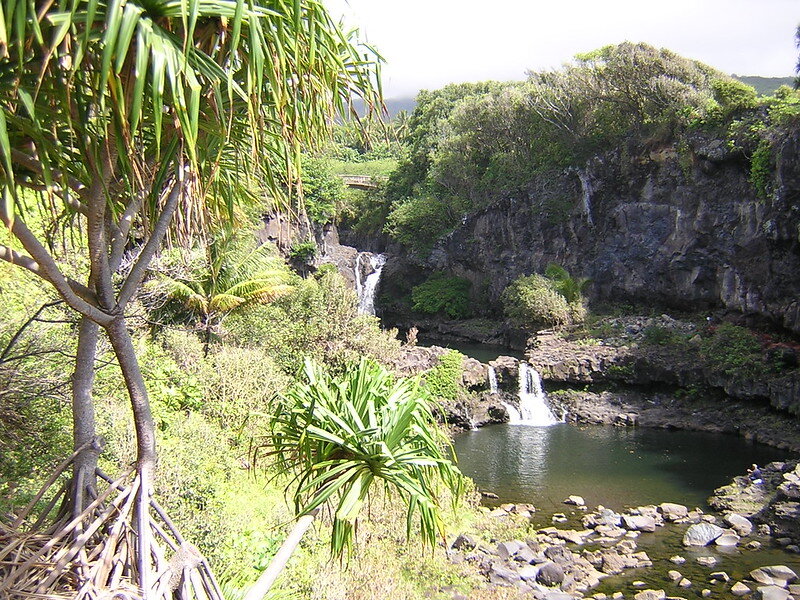 So, why do I advise a visit at Kipahulu? Here, you'll find some of Maui's most stunning scenery including:
Waterfalls including the Oheo Gulch (also known as the Seven Sacred Pools) with cascading freshwater pools that are fed by the above rainforest.
Beautiful contrast of colors with the black lava cliffs against the intense blue water and the almost luminescent green trees and shrubs.
The Pipiwai Trail that leads you by banyan trees and through a bamboo forest that continues on to waterfall views.
For one last waterfall in the Kipahulu region, you could drive to the short trail to go to Alelele Falls.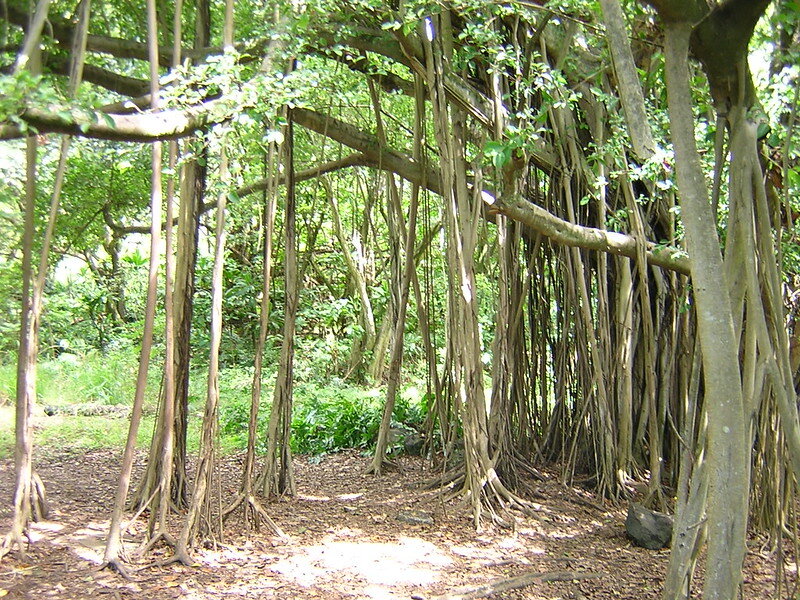 Tips for Planning Your Visit:
1. An entrance fee is required for your visit to Kipahulu as it is part of the Haleakala National Park. (See the entire fee structure here.) Note that this pass allows you entry to both the Kipahulu and summit areas of Haleakala National Park. So, plan your visit to both areas within a three day period to avoid paying twice.
2. Order free brochures and trail maps online from Haleakala National Park before your visit.
3. Bring water, sunscreen and mosquito repellant.
4. Note that dangerous flash floods can occur here. Pay special attention to the weather conditions, particularly if it has been or is about to rain. The Haleakala National Park's Web site advises, "Dangerous flash floods do occur – always check at the visitor center before entering the water and heed all posted warnings."
5. I want to make it clear that I'm not talking about accessing the Kipahulu area from the South (Highway 37 to 31) because most rental car companies do not allow renters to drive the section of Highway 31 between Huakini Bay and Lelekea Bay just southwest of Kipahulu. Driving on unauthorized roads violates the car rental contract. See the drive guide that the rental car company gives you when you rent the car. The drive guide maps will indicate unauthorized areas. See my post: Should you drive the back side of the road to Hana.
6. Review my practical tips for driving the Road to Hana.
Have you visited the Kipahulu area of Haleakala National Park? Did you enjoy your visit? What tips would you add?