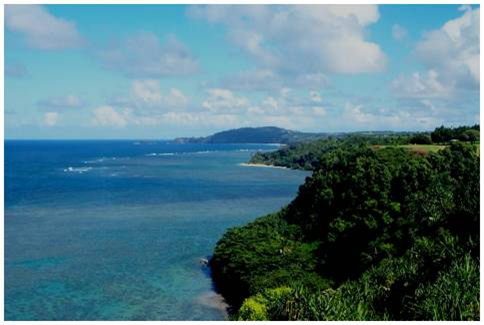 Isn't this photo a beauty? Connie and Tom from Kane, Pennsylvania provided this photo. They took this photo on the North Shore of Kauai. If memory serves them right, this photo was taken at Anini Beach.
Connie and Tom tell me that when they have shown their Hawaii vacation photos to everyone at home, the first thing everyone asks is, "Is the water really that blue? Are the mountains really that green?" Connie and Tom's answer with "Yes, they are and most pictures. don't do it justice!"
Mahalo to readers Connie and Tom for sharing this beautiful photo with us!