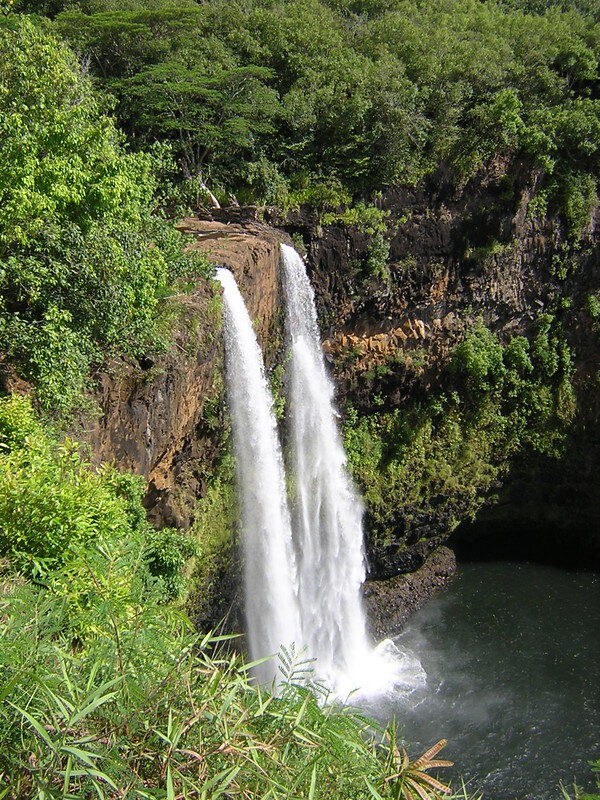 Wailua Falls is one of Kauai's most iconic waterfalls. They are so picturesque and definitely worth taking the short diversion of the main road to see them.
Wailua Falls have been featured in films and television shows — most notably Jurassic World and Fantasy Island.
These waterfalls can look different depending upon the amount of recent rain. Sometimes they appear to have three distinct streams, other times it looks like two streams. If there's been an abundance of rain, they may appear to be one single stream.
Wailua Falls are located on the East side of Kauai and are easily found off of Ma'alo Road (Hwy 583).  (Click here to see them on a Google Map.)
Here's our video of Wailua Falls

The ideal time of day to see these falls is in the morning when the sun is shining more directly on them, but we wouldn't hesitate to see them any time of day.
The parking area for Wailua Falls is located very, very close to the overlook view. No hiking is required to see this waterfall beauty. (Note that the view of Wailua Falls is wheel chair accessible.)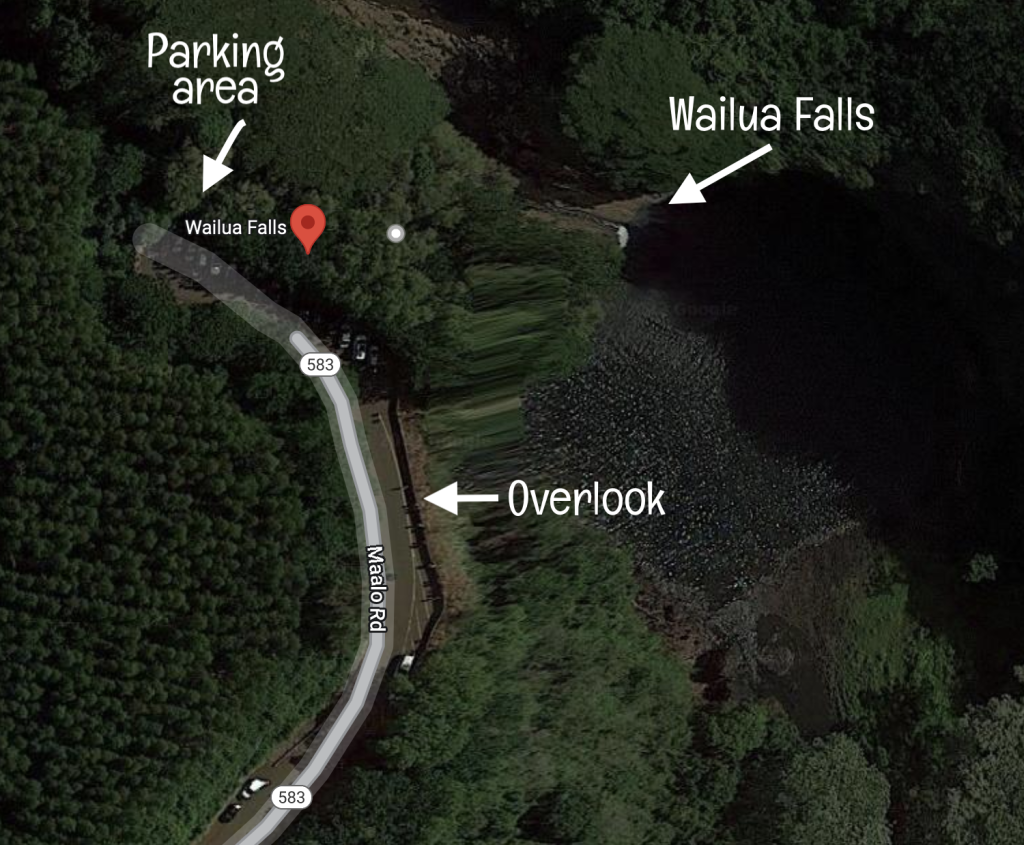 While you are in this area, it's also worth checking out Opaeka'a Falls, which is about a 20 minute drive from Wailua Falls.
For more great things to see and do on your visit to the Garden Isle, check out our Kauai vacation travel planner.