The Hawaii Vacation Essentials – Advice for How to Plan and Enjoy Your Best Hawaii Vacation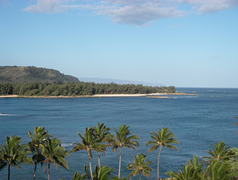 If you're planning a vacation to Hawaii, you are probably looking for good advice. In my experience, it helps to do much of the planning ahead of time. Who wants to spend their precious vacation time determining what to do or where to go? I don't! In this Hawaii Essentials article, you'll find a collection of articles that should help you as you plan your trip.
First, you probably want to choose the ideal times to go to Hawaii. In that article, you'll find tips for getting the best prices, find the best weather, and avoid crowds.
Next, you'll need some help putting your plans together. In this article, you'll find my tried and true tips for how to plan your Hawaii vacation. If you are wondering if you will need a rental car or not, you should read this advice.
If you do a little bit of homework before your trip, you'll get the most out of some of the high ticket activities and meals. Before you go, be sure to review tips for Hawaii helicopter tours and getting the most out of your spa treatments.
Choosing some good restaurants for your vacation can be an important part of your planning.  From this series, I've written guides for finding the best restaurants in Hawaii.  If you are celebrating a special event like a honeymoon or anniversary, you may want to go to a nice restaurant. Find out how to get the best sunset view dinner tables in Hawaii.
No doubt, you'll also want to find ways to plan your activities and save money. So, you will find good ideas for the best free or budget activities in these articles:
When you are out sight-seeing, make sure you protect your valuables in Hawaii.  Even when you snorkel, you need to protect your valuables in the water.
After you've planned the trip, you'll need to pack and fly. Find out what you need to pack for your Hawaii vacation. I'm sure you wouldn't want to forget to bring your manners, so spend a few moments learning how to be a polite visitor in Hawaii before you hop on the plane. You'll have a long flight to Hawaii, so learn tips for being comfortable on long haul flights. Most of the flights back to the mainland fly overnight, so you'll need some advice for sleeping on a plane.
The time you invested in planning your vacation, will certainly pay off with a lifetime of memories. I hope you will find good use out of these Hawaii vacation "essentials". What tips are missing? What other articles would you like to see? Please share your thoughts in the comments.