Kilauea Iki Hike in Hawaii's Volcanoes National Park
Where else but in Hawaii can you hike through a beautiful rain forest and then across a volcanic crater floor all in the same hike? This unique hike is one of my favorites in all of Hawaii. It's called the Kilauea Iki Trail and it is located on the Big Island in Hawaii Volcanoes National Park. It is truly amazing to go through the contrast of environments, from the rich rain forest to the crater with plant life barely dotted along the floor.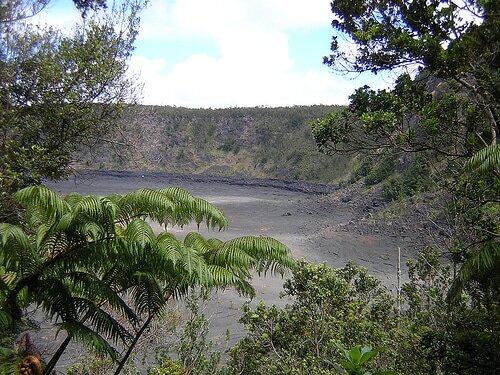 Kilauea Iki had been inactive for nearly a century when it erupted in 1959 for 36 days. If you take this hike, imagine the lava shooting up more than 1,900 feet which is four times the height of the crater walls. To learn more about the history of Kilauea Iki and see some fascinating photos taken during the eruption, see this link to the Hawaiian Volcano Observatory.
Before you start the hike, it would be helpful to stop in at the Hawaii Volcanoes National Park visitor center. There, you can ask the park rangers for their advice on hiking this trail. With the ever changing landscapes at this park, it's a good idea to check with the rangers for the latest information.
This 4-mile loop hike starts near the crater's rim and descends 400 feet down to the crater floor. The path cuts directly across the crater floor before climbing back up along the crater's rim. It is considered to be a moderate hike that should take two to four hours. You'll find this trail off of Crater Rim Drive near the Thurston Lava Tube.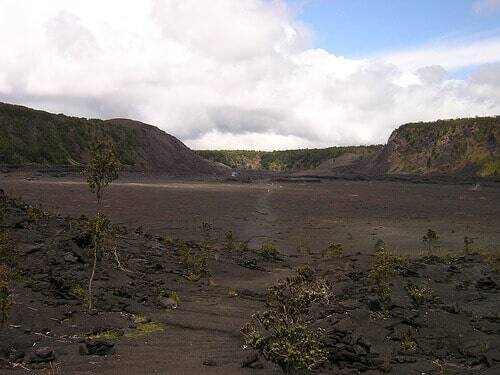 I highly recommend this hike if you have the time available as you explore Hawaii Volcanoes National Park. Please note that there is a fee for entrance into Hawaii Volcanoes National Park. That fee allows entrance in to the park for seven days. If you go, be sure to check in at the visitor's center to verify that the trail is open and check for any hazards.
We advise that you:
bring water
wear comfortable hiking shoes, hiking sandals or sneakers.
wear sunscreen and/or sun-protective clothing
hiking poles are optional, but helpful for the steep sections of the trail.
If you're not up for the hike, there is an overlook for you to take a peek at the impressive crater.
—
Get more ideas of what to see and do on your Big Island vacation.