I was just checking in on the Pu'u O'o webcam and happened to catch this "fountaining" lava eruption. I took a screen shot of it to post for you to see.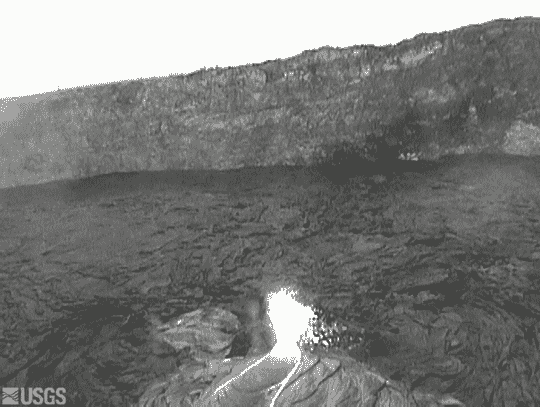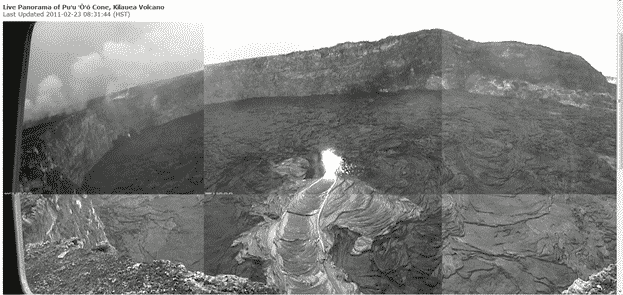 In the daytime, the webcam switches to a black and white night mode. I really wish I could have seen this one at night with color. Maybe it will still be active tonight.
——
Thursday morning update: I did check the webcam overnight and here's one of the screen captures that I grabbed for us.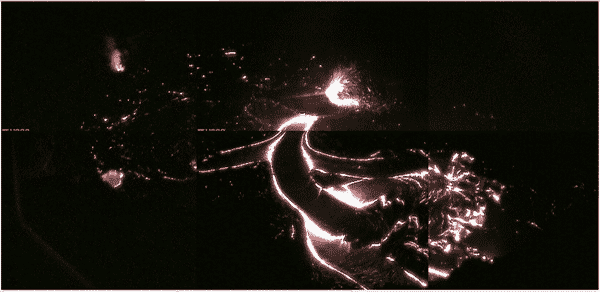 From the night view, you can see the fountain is active, plus the other lava flows are more distinguished.
If you've not already seen the recent time lapse video of Puu Oo erupting, you should take a peek. It's amazing!